 Shaina DeSapio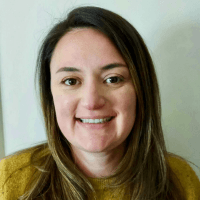 Shaina grew up in Troy, NY. She relocated to Orange County in 2004. Shaina has been working in the Human Services profession for over 10 years, starting in early childhood care and then transitioning into disability services. She is currently enrolled at Empire State College, studying Community and Human Services. Shaina comes to Habitat Newburgh with excitement to help further our mission. Shaina's hobbies include hiking, mountain biking, disc golf, and snowboarding. 
subscribe to our newsletter
Click the link below to sign up to receive our newsletter.