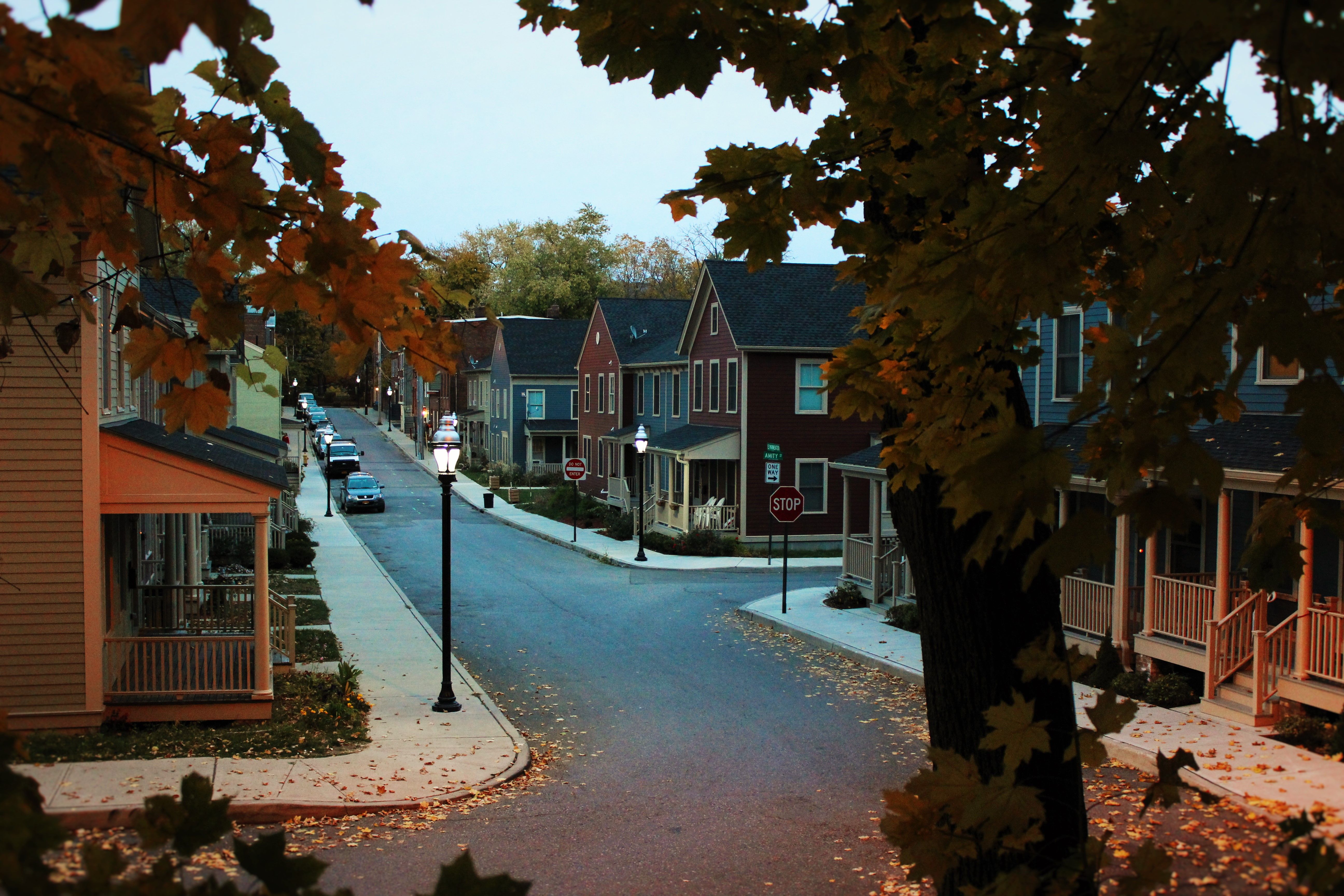 "For me, the most important work that Habitat Newburgh does is not the physical investment that builds home, but the social investment that builds community."
Newburgh Police Department Crime Analyst
---
Habitat Newburgh is committed to creating vibrant neighborhoods and robust quality of life where our homeowners live. 
We work towards this goal by concentrating our home building efforts within targeted neighborhoods and on houses within a few blocks of each other to encourage a sense of neighborhood spirit. 
Our commitment to neighborhood revitalization is a recognition that the homes we build and the families we partner with are not isolated, but rather are part of a larger community—a community with great potential in which our homeowners are important assets and have made a 30 year commitment. By using a holistic approach that brings together residents, community organizations, businesses, and local government to create and implement a shared vision of revitalization and to address larger housing and social issues, Habitat Newburgh serves as a catalyst for transforming neighborhoods, creating positive community and helping to leverage community assets to respond to community aspirations.
With an expanded array of products, services, and partnerships, we are able to empower residents to revive their neighborhoods and enhance the quality of life leading toward greater—and sustainable—individual and collective well-being.
Our years of work in this community have taught us the importance of persistence, the power of working together towards a common goal, and the value of believing in the ripple effect of hope. Our work transcends beyond building homes in partnership with families, we plant and nurture the positive seeds of community that provide a pathway out of the stronghold of blight and despair. 
TARGETED APPROACH
A key approach to our neighborhood revitalization targets and focuses upon specific neighborhoods. While Habitat Newburgh will continue to do the majority of construction through out Census Tracts 4 & 5 – two of the most distressed census tracts in all of New York State, we fundamentally believe that transformative change of entire blocks will have a compounding effect on whole neighborhoods.
Our primary neighborhood focus area is the four square blocks around our offices. Included in this area is our completed E. Parmenter Street Neighborhood which houses 22 of our homeowners and 8 of our A Brush With Kindness projects. We have completed 30 homes in this area with 4 more under construction, 3 properties in inventory, and are considering 15 additional properties. See image below for boundary details.
Our secondary neighborhood focus area is the area north of Broadway between Chambers and S. Miller to First Street. This focus area allows the opportunity to partner with the Newburgh Community Land Bank and other developers in creating healthy blocks. We have completed 9 houses in this area with 6 more under construction. See image below for boundary details.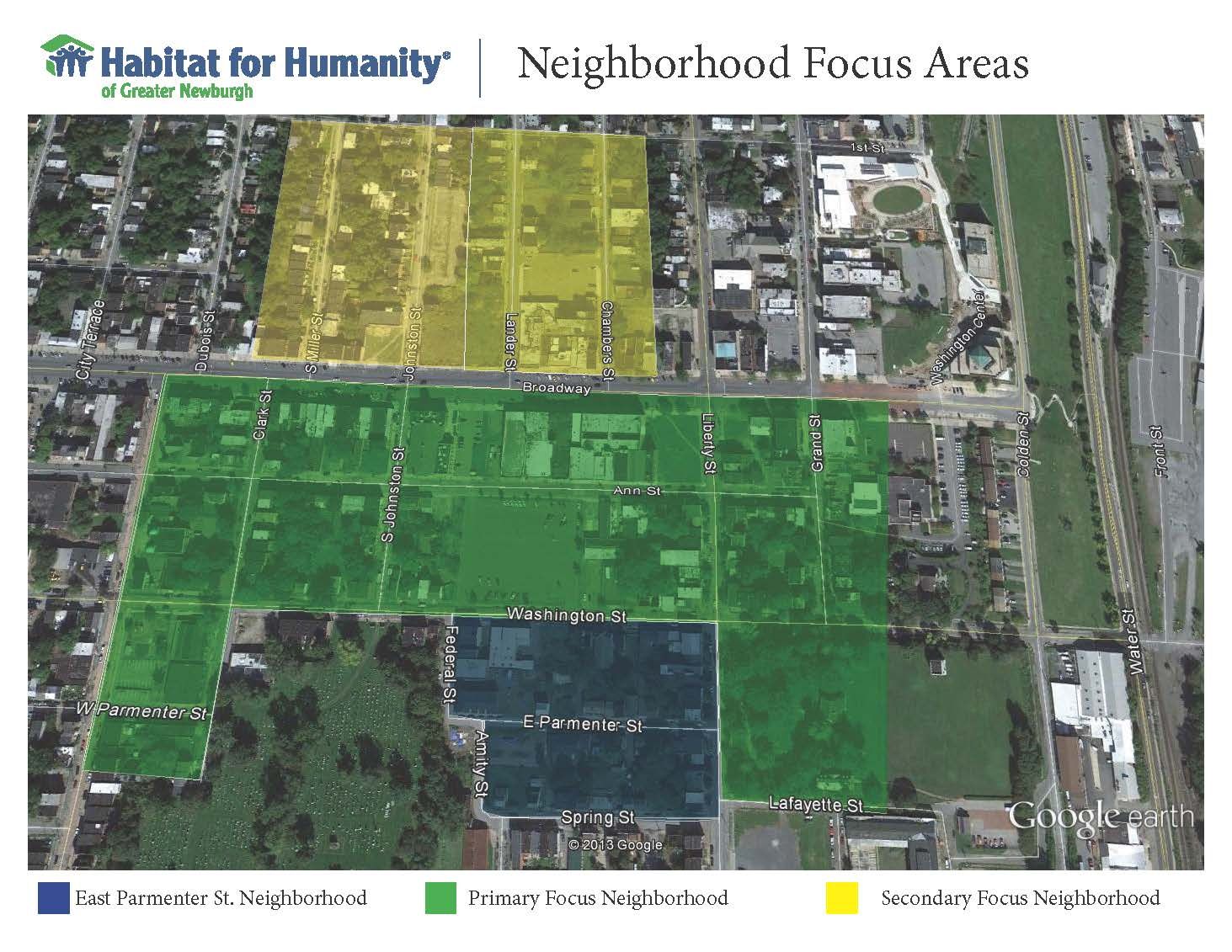 Community Research Initiatives
Another critical component of neighborhood revitalization is listening to and understanding the challenges and aspirations of the community we serve. The community research efforts our affiliate has underaken emphasize our commitment to this approach.  
subscribe to our newsletter
Click the link below to sign up to receive our newsletter.