 Maggie Guzman**◊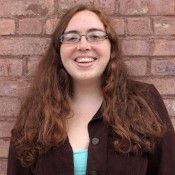 A Hudson Valley native, Maggie Guzman graduated with a degree in English and minors in Archeology and Classical Studies. She interned at Safe Harbors and recently worked on the presidential campaign in Iowa. She is a certified paralegal and plans to attend law school. Maggie is interested in advocacy work and sees Habitat Newburgh as the perfect vehicle for bridging differences to work together during a time when so much divides us.

In her free time, Maggie loves reading, hiking, and writing fiction.

Maggie is excited to meet people, gain new skills, and learn more about Newburgh.
subscribe to our newsletter
Click the link below to sign up to receive our newsletter.