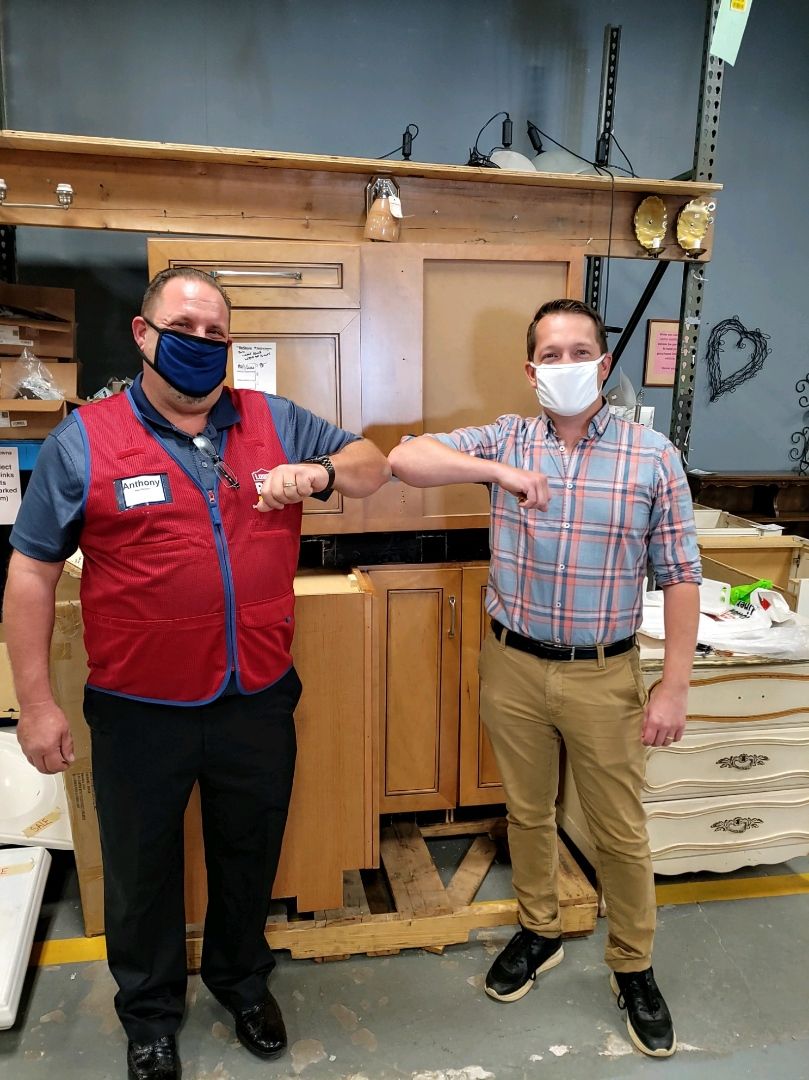 Today Lowe's Hardware Store #540 in Middletown made a huge donation of cabinets complete with fixtures, sinks, and countertops to Habitat Newburgh's ReStore. In addition, they donated Personal Protective Equipment so that the staff and volunteers at Habitat Newburgh can continue to serve the community safely.
Each year, Habitat Newburgh's ReStore sells donated furniture, building supplies, and home goods and entirely funds the building of a safe, affordable home for a hardworking family right here in Newburgh. Last year, thanks to donations like these, Carmen and her family purchased and moved into their ReStore-funded home, and have a brand new foundation upon which to build the rest of their lives.
These beautiful cabinets and more can be found at the ReStore at 38 South Plank Road. We are open and taking precautions for safety!
Thank you to Store Manager Anthony Gries and Lowes Hardware for this generous donation. Thank you for being good neighbors!