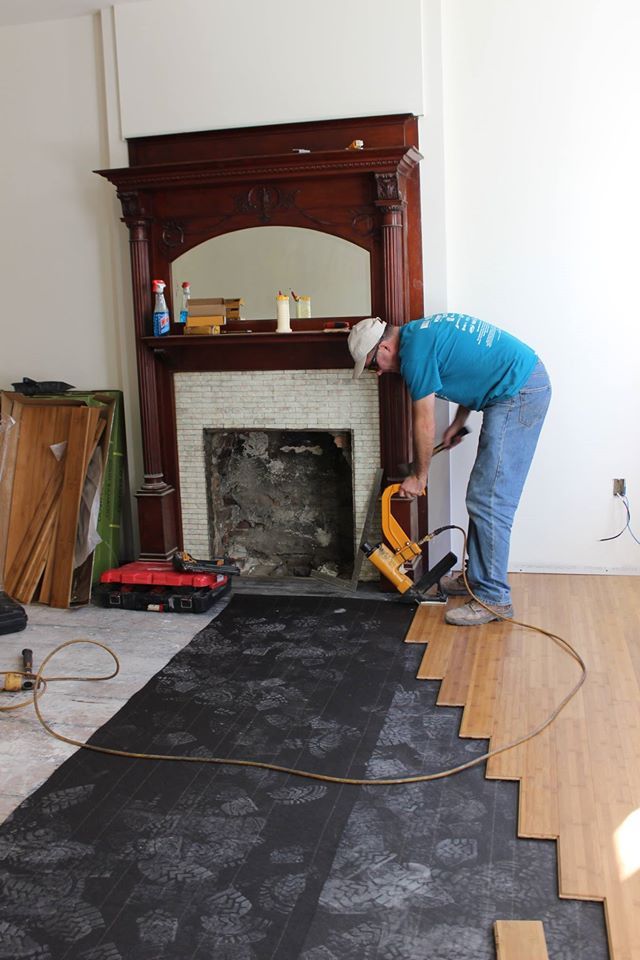 South Miller Street continued Habitat Newburgh's concentrated building approach. The 5 gut rehabs on one block spurred other rehab projects by nonprofit and private developers, resulting in a much-improved neighborhood. 
The homes on South Miller are great examples of Newburgh's beautiful brick homes originally built in the early 1900s. These homes have features such as fireplaces, double entry doors, river views from the 2nd story, and ornate railings and corbels. 
Corbels are a piece of stone, wood, or metal, often in the form of a bracket, projecting from the side of a wall and serving to support a cornice, the spring of an arch, etc. The corbels on South Miller, and on most of our rehab homes were crafted by our volunteer Frank. He also makes doors and our other fine woodworking items for us when we need them. (Thank you, Frank!)
 Many residents of South Miller Street have joined together with residents of East Parmenter Street to form The Broadway River District Neighborhood Association. They have successfully advocated for better street lighting and a changed traffic pattern to decrease unsafe traffic, obtained grant funds for beautification projects on their blocks, and continue to organize community clean-ups on South Miller and East Parmenter Street. Habitat homeowners join other residents to spruce up their blocks together, building community and pride. They end these days with a neighborhood potluck.
These efforts are an example of Habitat Newburgh's mission: seeking to put God's love into action to bring people together to build houses, community and hope being carried out.