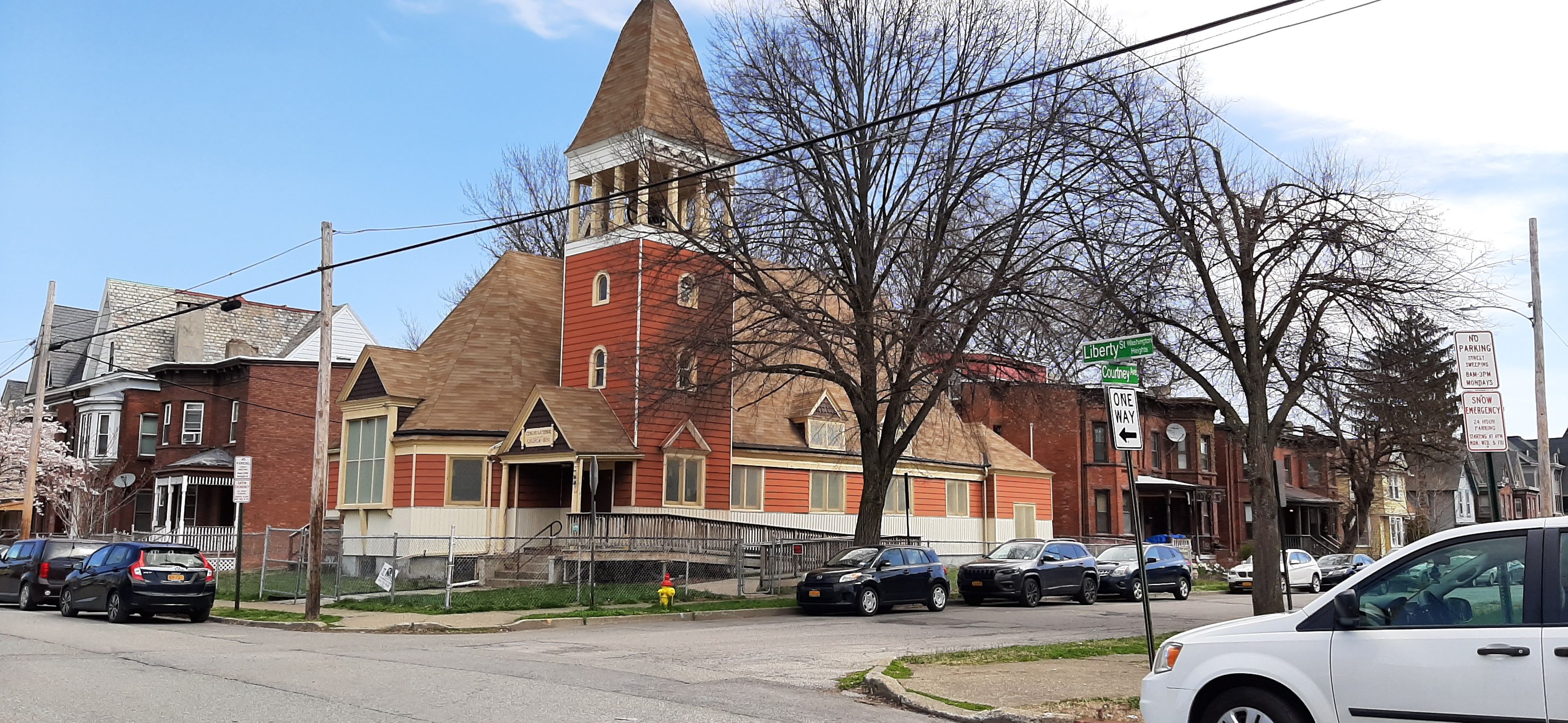 Virtual Walk for Housing stop #5                                             

First Congregational Church of Newburgh
Proudly sponsored by Moulton Memorial Baptist Church
and The Catania Family
The First Congregational Church of Newburgh is located at 42 Liberty Street, Washington Heights. It was established in 1889 and is one of the Historic sites of Newburgh. This church has always been involved in neighborhood activities and outreach.
When Habitat Newburgh first began in 1999, the Reverend George Palmer, pastor of this church almost immediately became involved as a volunteer. He also served on the first Board of Directors for Habitat Newburgh.
In late 1999 or early 2000, he opened the church to host the Wednesday break. A pot of coffee and a fresh coffee cake were made available. His wife, Orvetta, baked each week for the break. As the number of volunteers increased, a hospitality team was added and donations were accepted for the break. Linda Thompson, a member of the church, also became involved and is involved to this day. The church continued to show support by adding a 4th Saturday soup luncheon during the months of January, February, and March. Members of the church provide soup, chili, bread, and dessert for any volunteers wishing to join them.
Linda Thompson shared that this mission by the church is its way of giving gratitude to this "extended family of wonderful and dedicated people- staff, volunteers, and groups who come together to build houses." The current Pastor, Glen Looney, is the son-in-law of Rev. Palmer. He and his wife Alice continue to be involved. Habitat Newburgh thanks the First Congregational Church for its continued support.