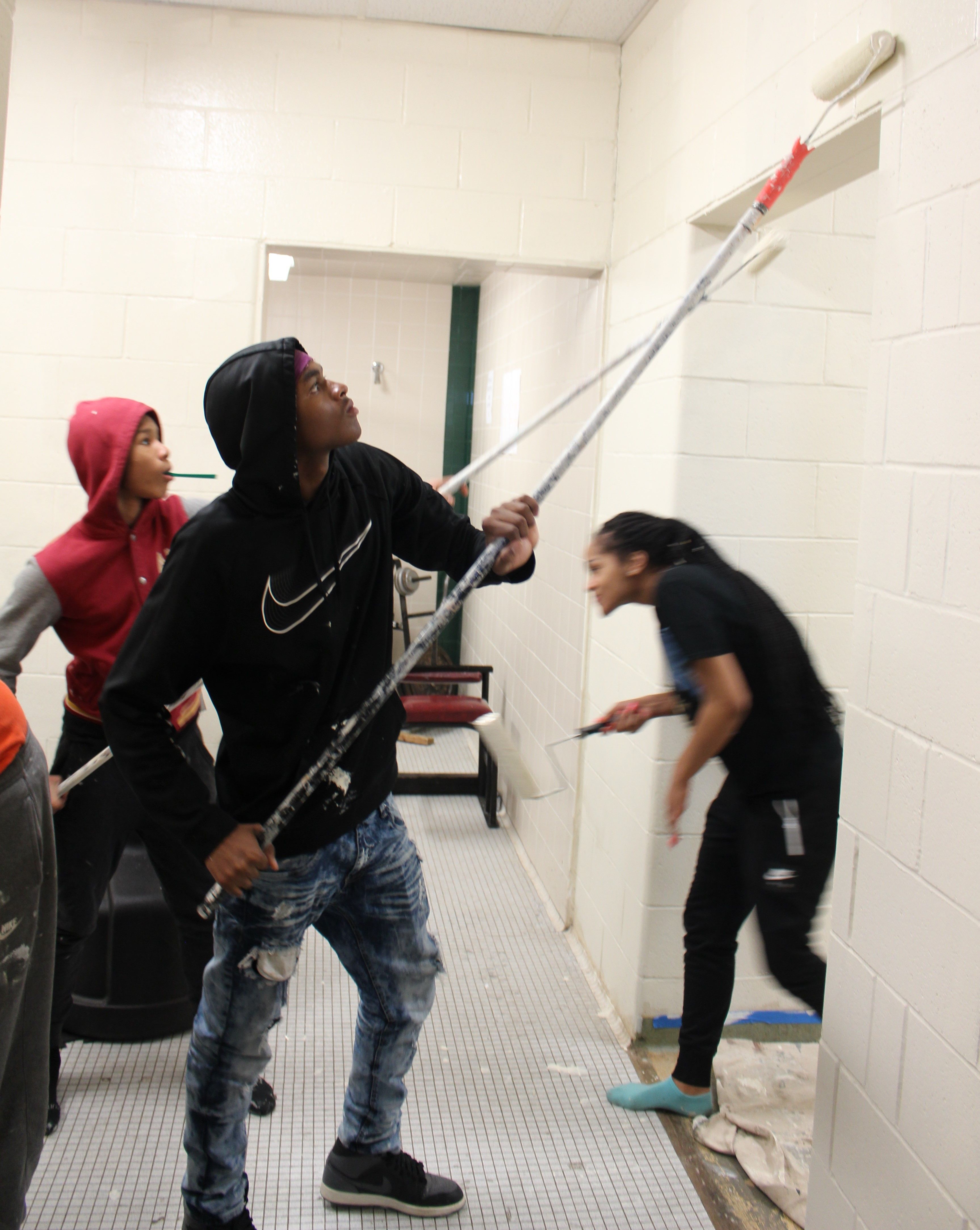 "The end is reconciliation; the end is redemption; the end is the creation of the beloved community."
— Dr. Martin Luther King, Jr., December 3, 1956
As much as we try to hold control over our lives, we will always be at the whim of the weather. This Martin Luther King Day we had to postpone our Day of Service when we were hit with an ice storm and temperatures plummeting well below freezing. You may find this hard to believe, but the staff were disappointed to be closed that day. Sure, the day home on the couch catching up on books and binge watching shows eased the pain of a day off, however MLK Day of Service has become a favorite of ours. It's an opportunity to invite new people to join our community and build side by side with our neighbors while celebrating the spirit of service and Dr. King's legacy.
We can't reschedule a federal holiday, but didn't want to cancel a day we love, so our Day of Service will be held on President's Day. There is no reason to confine the philosophies of Dr. King and his peers to a single day of the year. Why save kindness for the holiday season? Why save love for Valentine's Day? And why save the principles set forth by Dr. King for a single Monday? After all, Habitat Newburgh builds community four days a week year-round.
On February 18th, we will celebrate The Beloved Community, Dr. King's ideal of a just and equal society where racism and bigotry are replaced with an inclusive spirit of brother and sisterhood. A world without violence, where love and trust triumph over war and conflict. As we build together on our Day of Service and every day here at Habitat, our differences are outweighed by our common goal of helping our neighbor. Dr. King said, "Everybody can be great … because anybody can serve. You don't have to have a college degree to serve. You don't have to make your subject and verb agree to serve. You only need a heart full of grace. A soul generated by love."
This month Habitat Newburgh volunteers, board, and staff served in a different way by joining representatives from Habitats across New York for a day of advocacy in Albany. Our team spoke to elected officials regarding the state-level policies that affect the work we do. Conversation and collaboration with elected officials is a crucial way to have our voice heard and help make decent and affordable housing accessible to more people in our communities. Through our advocacy efforts, we can educate, access resources, and improve policy.
One of the wonderful things about Habitat for Humanity's model is the power to mobilize people in their communities to reach across cultural divides and celebrate our shared humanity. Our work is not done alone, and it takes commitment and time to see the impact. Our Day of Service and our day of advocacy are both vivid illustrations of the power of coming together to work towards a common purpose and of what we attempt to do here in Newburgh week in, week out; provide a bridge between people to build together, because we understand that it will take more than a day or a single organization to bring about change for our beloved community.