 Ryan Delaney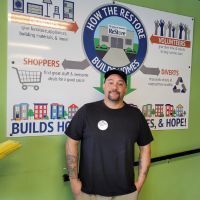 I look forward to a new beginning at Habitat Newburgh and the opportunity to help give back to the community.  Before I came here,  I spent the last 4 years in the medical field. Before that, for 15 years, I co-owned an appliance installation and repair company - with some home repairs tossed in as well. Fun personal fact, I've trained in Filipino Martial Arts for two decades, along with boxing, BJJ, Muay Thai and MMA. I have helped train law enforcement at private seminars around the country for empty hand techniques and bladed weapons for self defense.
subscribe to our newsletter
Click the link below to sign up to receive our newsletter.