 Phillip Kimball*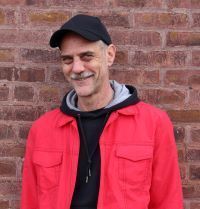 Phillip has more than 15 years of experience in the non-profit sector as both a volunteer and employee of Gay Men's
Health Crisis, and the American Foundation for AIDS Research. He is a professional nightclub DJ
with over 30 years of experience. Phillip moved to Newburgh from NYC in 2016. He began volunteering at Habitat for
Newburgh's ReStore in 2018. In 2021 Phillip was hired as the ReStore's assistant manager and in 2022
he took on the Volunteer Coordinator position.
subscribe to our newsletter
Click the link below to sign up to receive our newsletter.