 Brad Augustin Sr.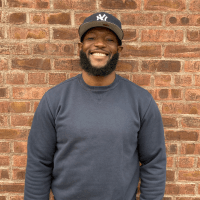 Bradley J Augustin Sr. is a Newburgh resident with experience in human services, as well as several years of experience in youth development. He has worked with several local agencies that serve the community. Being raised in Newburgh has allowed Bradley to see the massive change and challenges his people face. It is his goal to supply the community with the resources they need. Being an integral part of this initiative will allow Habitat Newburgh access to conversations and partnerships that will enable our affiliate to achieve the goal of advancing Black homeownership in the City of Newburgh.  
subscribe to our newsletter
Click the link below to sign up to receive our newsletter.