 Liam Joy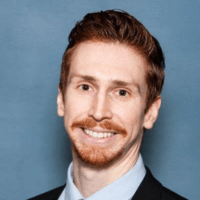 Having grown up in Walden, NY, Liam has always maintained an interest in communities throughout Orange County. After attending Ithaca College and graduating with a degree in Finance & Economics, he moved to the state of Florida and began working within the fund servicing space. After a couple of years, he found his way back to NY to work for a public accounting firm. 
He now works for his family business, Joy Insurance, which was founded in 1983 by his grandmother. As a resident of the City of Newburgh, Liam has sought out volunteer opportunities where his professional background in finance & insurance can be useful within various aspects of the community. He has worked for local foundations such as Newburgh Illuminated and national organizations like the American Heart Association. His strong belief in affordable housing uniformly aligns with the values of Habitat for Humanity. Assisting both Newburgh residents and residents all across Orange County obtain good homes is what drives Liam to be an impactful Habitat Newburgh board member.
subscribe to our newsletter
Click the link below to sign up to receive our newsletter.