 Kevindaryán Luján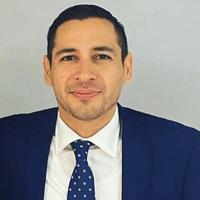 Kevindaryán Luján is a first-generation Colombian American and a City of Newburgh resident.
Kevindaryán was born and raised in the Hudson Valley and his family has lived in the City of
Newburgh for over 30 years.  

Kevindaryán has a Bachelor's degree in International Relations from Florida International
University in Miami, Florida, and a Master's degree in International Relations and European
Studies from Central European University in Budapest, Hungary. Kevindaryán is fluent in
English, French, and Spanish, and a beginner in Mandarin and Arabic.

Kevindaryán is engaged with several public interest or community-focused organizations, he is
the former Chairman of the Board Development Committee for Habitat for Humanity of Greater
Newburgh, the Chairman of the Caucus of Color for the New York State Young Democrats, Co-
founder of the Newburgh Repair Café, a Member of the Orange County Democratic Committee,
former Vice Chair and current member of the City of Newburgh Democratic Committee, Member
of the Orange County Young Democrats and a member of the Latino Democratic Committee of
Orange County.  

Kevindaryán began his career in politics as a Deputy Field Organizer for Congress Sean Patrick
Maloney representing District 18 in 2014 and has since worked on numerous local, state and
federal campaigns across the Hudson Valley, with a particular focus on working with diverse
candidates under the age of 35.  

Kevindaryán was elected to the Orange County Legislature, representing the 4th Legislative
district Newburgh in 2017 and re-elected in 2021. Kevindaryán is the first Latino ever elected in the
Orange County Legislature and amongst the youngest legislators ever elected in Orange County
history. Kevindaryán has also been a candidate for the NY state office and has raised awareness on
issues around health equity, criminal justice reform, affordable housing, racial equity, and climate
change.
subscribe to our newsletter
Click the link below to sign up to receive our newsletter.