Live/Work
Live where you work, Work where you live
MasterCard has partnered with Habitat for Humanity to launch a Live/Work Pilot Program. This program incorporates functional space for homeowners to operate a business as well as provide living space. When housing and business expenses are combined, low-income small business owners' potential for success is increased. While this model is new for Habitat Newburgh, there is a long tradition of this type of building in the City of Newburgh. This program is part of Habitat Newburgh's larger efforts to revitalize neighborhoods.
Habitat Newburgh is one of four affiliates (Portland, OR; Seattle, WA; Austin, TX) across the nation selected to receive intensive training on implementing the live/work model locally based on a successful pilot in Flint, Michigan.  It was the first affiliate selected to receive a $100,000 implementation grant. 
As part of the program, Habitat Newburgh is partnering with a business development organization for guidance in selecting viable businesses and providing business development and financial training to the partner family. Families selected have to meet both Habitat Newburgh's homeownership program requirements, including ability to pay, and the business partner's criteria for operating the business sucessfully. Currently working with New York Community Capital, Women's Enterprise Development Commission (WEDC), SCORE, and Mount Saint Mary College School of Business.
For additional information to apply for this program, to serve on the Steering Committee or get your company involved with this program, contact our Neighborhood Revitalization Coordinator or call 845-568-6035,ext. 104.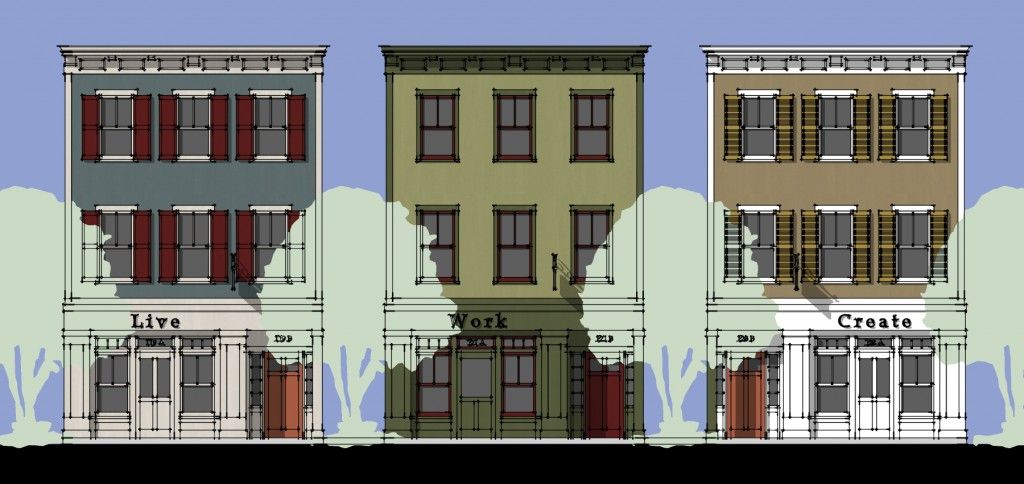 Meet the Homeowner | Business Owner
Ignacio Acevedo is excited to have the opportunity to invest in his passion and bring his dream of owning a Photography Studio and Community Art Gallery to life. The primary focus of the business will be photography– portraits, capturing special events. The second aspect of the business will be to provide a place for local artists to display their art and give back to the community by hosting workshops for local children and community groups.
He says, "In the past, I tried to create a studio in my two-bedroom apartment, but there was not enough space to make it work. I had to put my dreams on hold because there was no way to afford rent and studio space." Ignacio and his family are very grateful for the opportunity that Live/Work offers, and the incredible support and education that they have received to help prepare them to be successful home and business owners.
subscribe to our newsletter
Click the link below to sign up to receive our newsletter.