Homeownership Information Session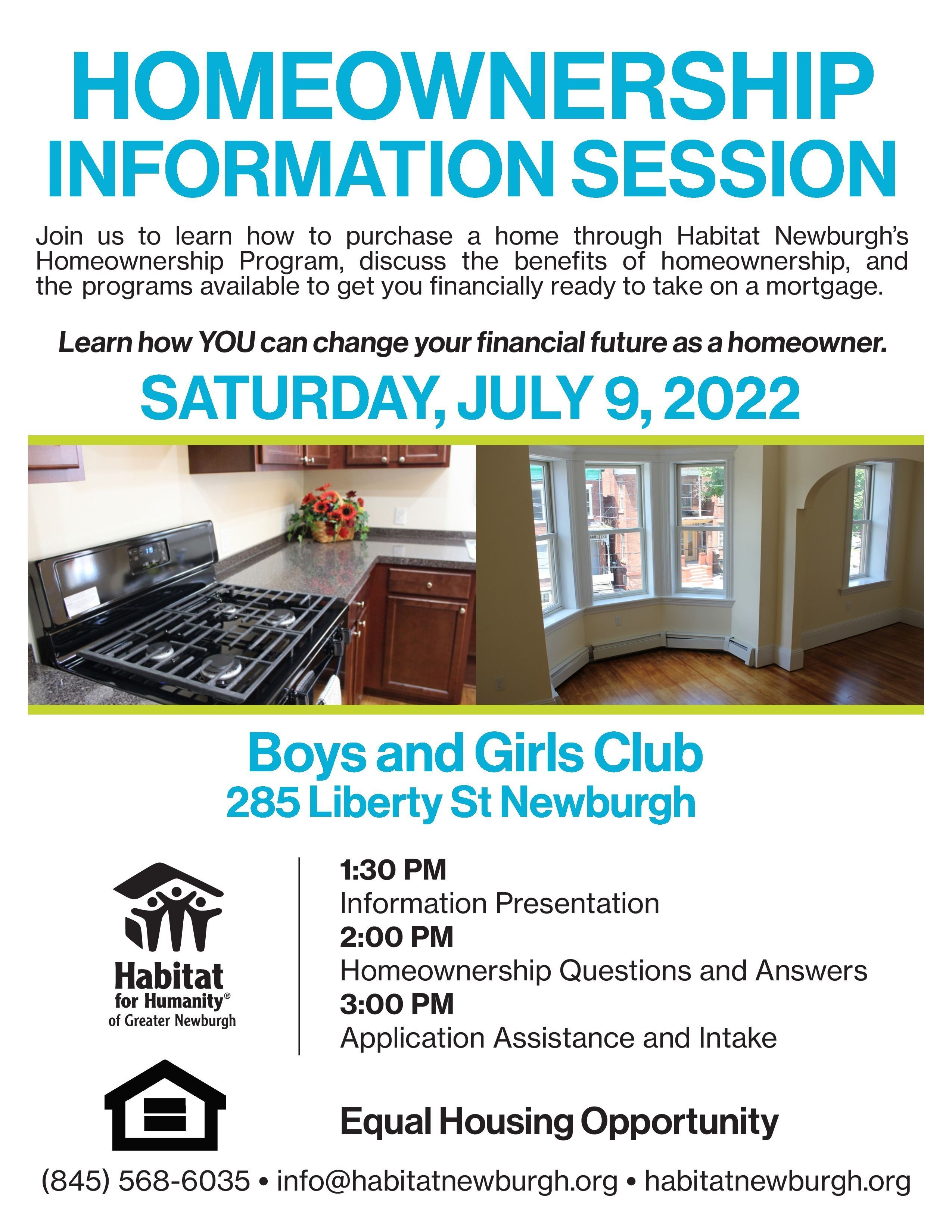 Join us to learn how to purchase a home through Habitat Newburgh's Homeownership Program, discuss the benefits of homeownership, and the programs available to get you financially ready to take on a mortgage. Learn how YOU can change your financial future as a homeowner. After the presentation you will have the opportunity to complete an application intake with available assistance.
Equal Housing Opportunity
subscribe to our newsletter
Click the link below to sign up to receive our newsletter.