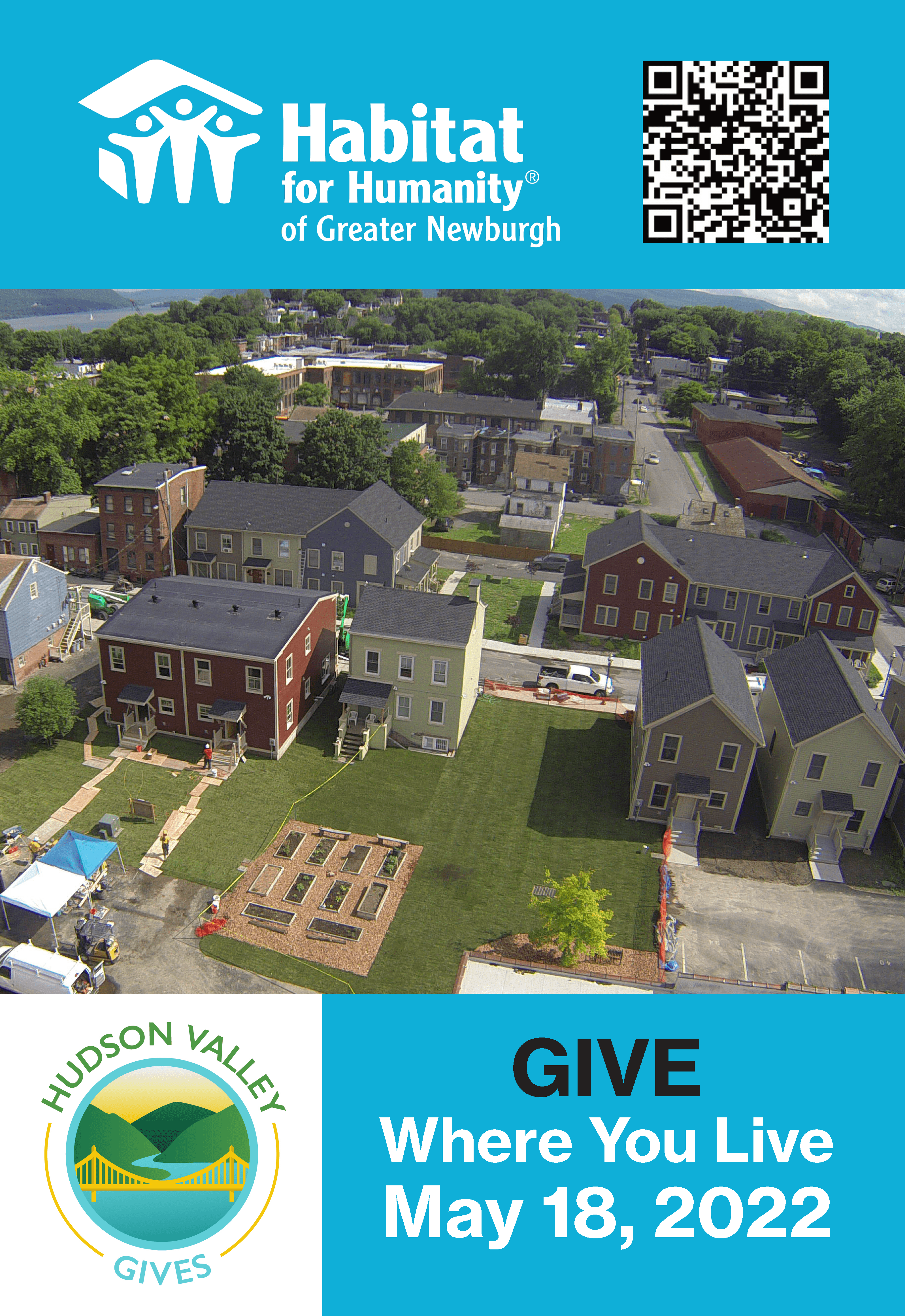 Your donation on May 18th during HVGives Day will be matched dollar-for-dollar (up to $5,000).
This Hudson Valley Gives Day we are looking to raise $20,000 to cover the cost of roofing at 139 and 141 Johnston Street. In the coming weeks we will raise these roofs and we need your help. Owning a home is much more than having a roof over your head. It provides the foundation for better health, academic success, and a stable financial future.
"I'm just so grateful that my children all have their own room, a back yard big enough for them to play in, and just an overall very comfortable place to live." — Antonio, Habitat Homeowner
Your support will help families like Antonio and Acelina's build stable futures in decent, affordable homes.
DOUBLE your impact! Donate on May 18th and your gift will be matched dollar-for-dollar (up to $5,000).
subscribe to our newsletter
Click the link below to sign up to receive our newsletter.