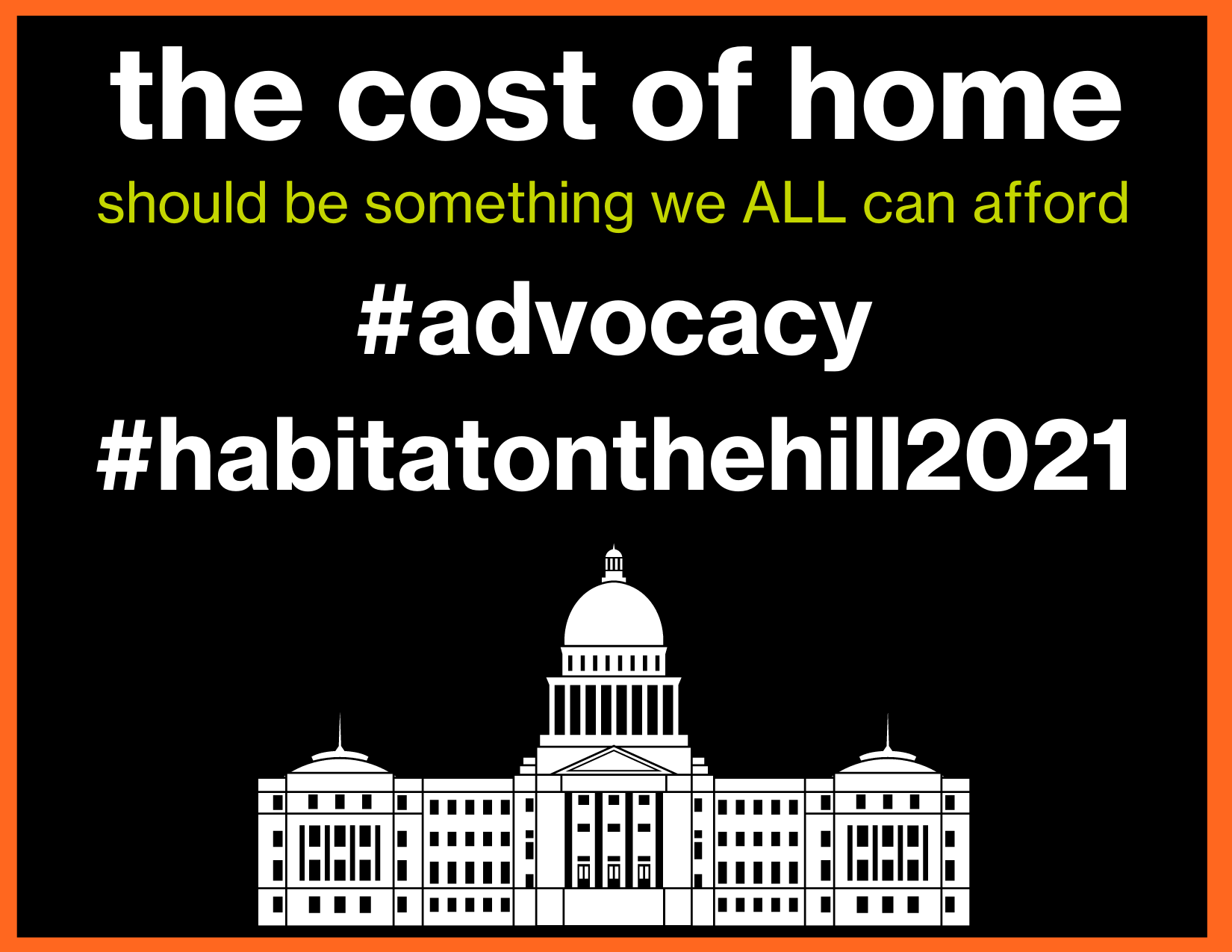 Habitat Newburgh staff will be attending the annual Habitat on the Hill conference between February 9th and 12th. In past Februaries, we have joined with representatives from Habitat affiliates across the country to advocate for affordable housing policy in Washington D.C. This year, for the first time, the conference will be virtual, but the cause and the passion will be the same.
The spread of the global pandemic, COVID-19, has brought the urgency of the affordable housing crisis to the forefront of public perception. Now more than ever, when home is where we are told to retreat for safety, it is essential that the cost of home be something everyone can afford.
The housing crisis has deep impacts here in the city of Newburgh. In New York State, one in five households is considered severely cost-burdened, spending half or more of their income on housing. The burden is higher for renters, who make up more than twice the amount of homeowners who are severely cost-burdened. This has far reaching effects in Newburgh where renters greatly outnumber homeowners.
The pandemic has put a further strain on low-income households. Twenty seven percent of renters and eleven percent of homeowners with an income below $50,000 have reported heightened difficulty in making housing payments as a result of COVID-19. Increased remote work and flight from cities has also led to higher home prices and lower inventory in Orange County, New York. Between 2017 and 2020, the median sale price for a home surged by 58.2 percent and is expected to rise further, making the availability of affordable housing an increasingly critical local issue.
These numbers seem grim, but the good news is that the affordable homeownership created by affiliates such as Habitat Newburgh is an extremely effective and sustainable solution to the housing crisis. Homeowners have better health, higher rates of educational success, and the benefit of security and stability.
The heightened focus nationwide on affordable housing creates a prime opportunity for Habitat's advocacy work to be heard by legislators. During the Habitat on the Hill conference, staff from Habitat Newburgh and representatives from other affiliates will be speaking one on one with legislator's offices and encouraging their support of mortgage assistance in future recovery packages, funds to revitalize distressed neighborhoods, and investment in federal programs for housing and community development.
You can help! We will keep you updated with ways that you can help elevate our message and effect change both locally and nationally. A great way to be a good neighbor is to make your voice heard so that the cost of home is something we can all afford.