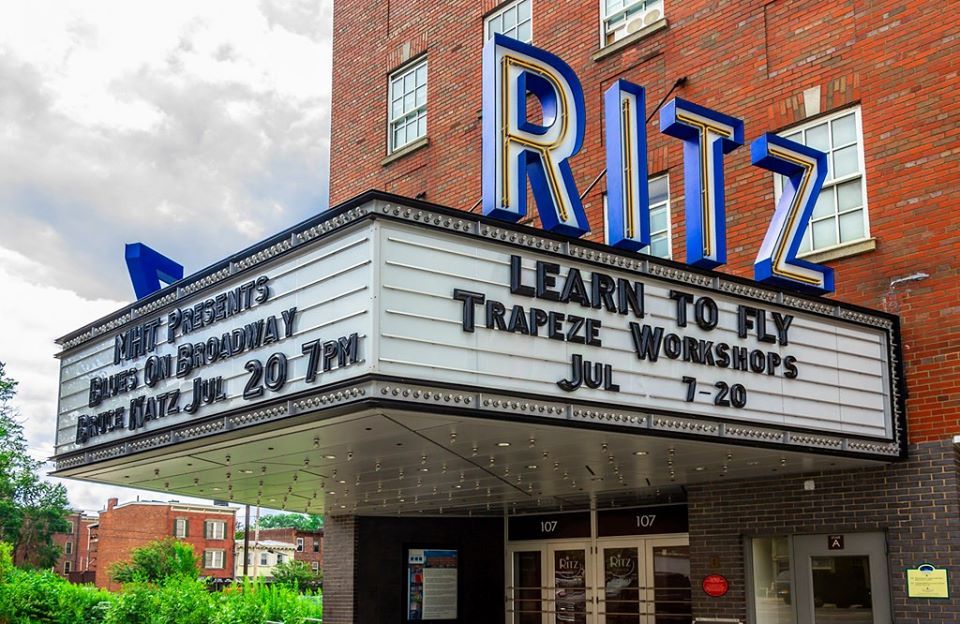 Virtual Walk Stop #11
The Ritz Theatre
This stop is sponsored by Moulton Memorial Baptist Church
The Ritz Theater is the last remaining historic theater in the city. The original structure was constructed in 1883. In 1913, the intended manufacturing building was purchased by George Cohen, and was named Cohen's Opera House. The opera house welcomed jugglers, singers, dance troupes and theater companies.

The East-West Theater Company became a part of the venture and changed the theater's name from Cohen's Opera House to the State Theater in 1926. The State Theater was a major participant in the vaudeville theatrical genre that was extremely popular at the time.

In 1933 Eugene Levy purchased the theater and converted it into an institution where cinematic and variety productions of the highest standard were presented. The Ritz became a frequent stomping ground of big name stars such as: Ella Fitzgerald, Frank Sinatra, Lucille Ball, Peggy Lee, Red Skelton, and The Inkspots, Shows were brought to the Ritz Theater by New York City's Paramount Theater to test their acts on the Newburgh audience before opening in New York City.

Although the Ritz Theater continued to show movies, in the 1960s both the City of Newburgh and its once highly popular Broadway entered a slow decline that affected the theater as well as the city. In October 1969, the Ritz Theater was closed, and the theater became a movie house containing two cinemas. In 1981, both of the cinemas were shut down after vandals damaged $15,000 worth of seating improvements. In 2002, the Ritz Theater was purchased by Patricia Haggerty-Wenz, founder of Safe Harbors of the Hudson, which is a "nonprofit organization that is committed to transforming lives and building communities through housing and the arts in the City of Newburgh."