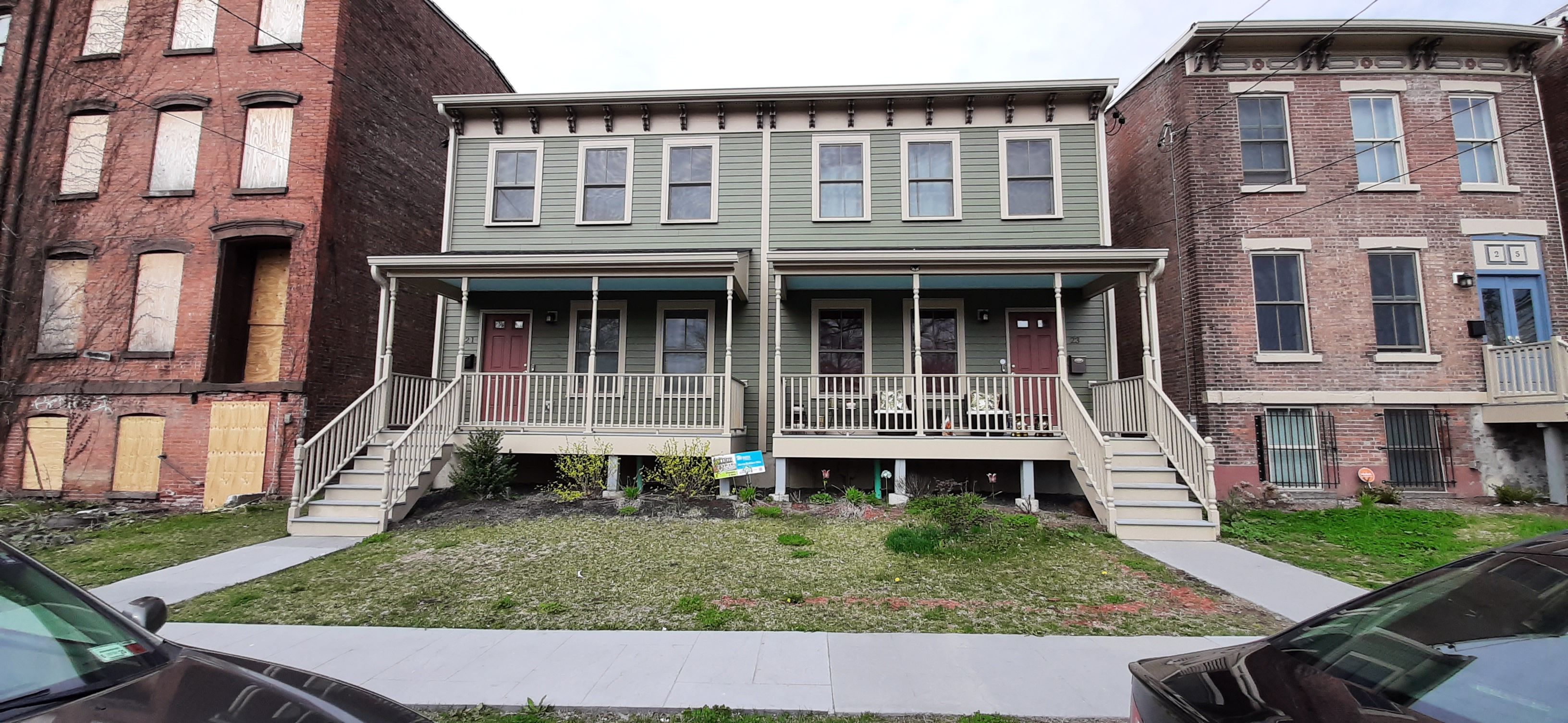 Virtual Walk Stop #11
21 & 23 Johnston Street
This stop is sponsored by Smitchger Realty, Orange Die Cutting Corp, and John J. Lease Realtors, Inc
Habitat Newburgh's Builders Blitz is quite unique compared to some of the other projects and programs that we participate in.  In just 5 days, two homes go from a foundation to finished Habitat homes. This monumental project takes about 6 months of planning and generally requires 6 AM to 8 PM workdays in order to finish on time. 
On any of the days during this week, there can be up to 100 people on site working on various tasks at one time. The thing that makes the Builders Blitz incredible is the staggering amount of people that come together to complete this project. It not only requires participation from our entire staff and the majority of our volunteers, but also calls for support from a large number of local companies, contractors, and donors. Everyone coming together to strengthen the community makes the Builders Blitz the perfect embodiment of Habitat Newburgh's Mission.  
Our most recent Blitz took place on Johnston Street in 2018. Habitat Newburgh began to build on Johnston Street in order to help add to our presence in the community north of Broadway. These home's yards back up to the backyards of our sites on S. Miller Street.
Much like all of Habitat Newburgh's builds, there are a few memories that make the 2018 Builders Blitz stand out. This was the first project that current construction manager Chris Schuck worked on as a part of the organization and Construction site coordinator Josh Zaloga also got married and was on the build site the very next day. Talk about commitment!
View a time lapse of Blitz week 2018 here: Blitz 2018 Time Lapse