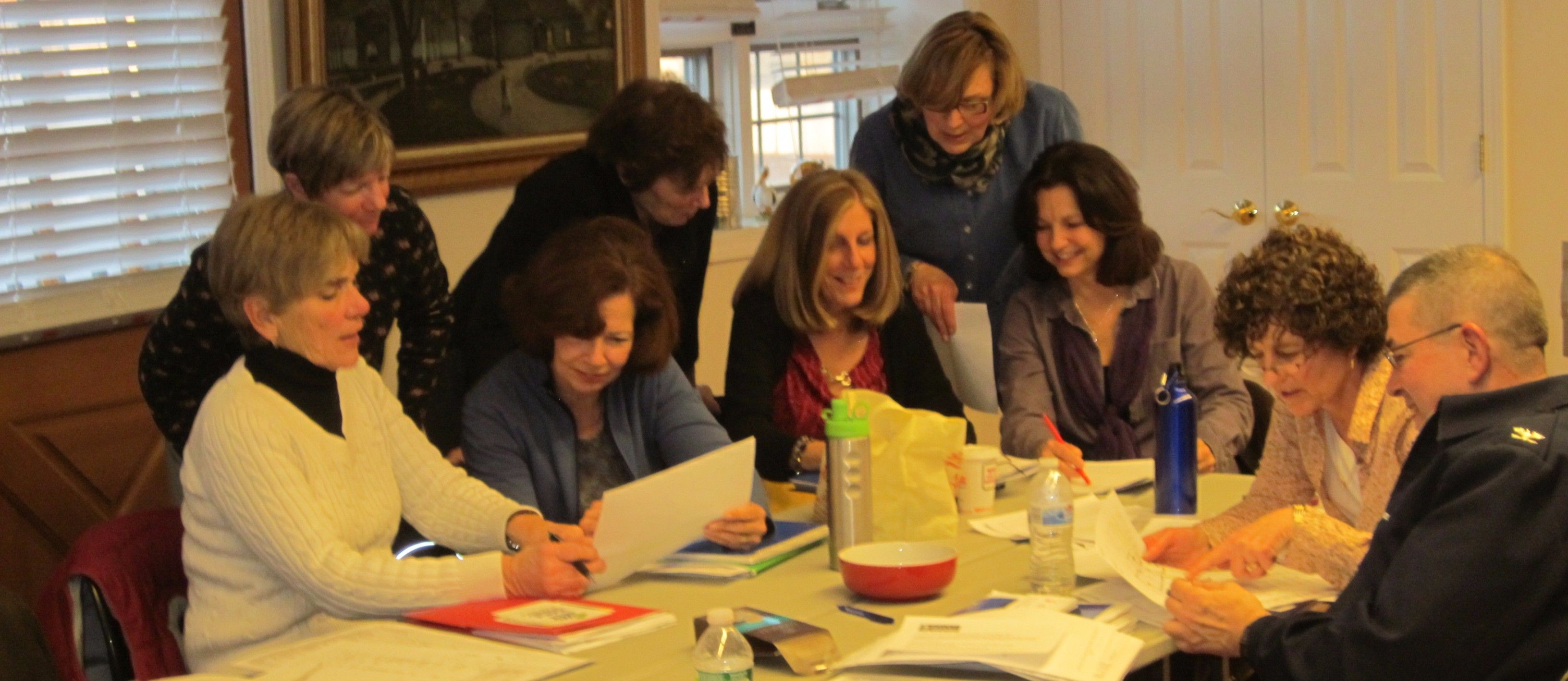 Volunteers are at the Heart of Habitat
Volunteers are a crucial aspect of all facets of Habitat Newburgh's work. While construction volunteers are often the most visible part of the volunteer community, there are so many behind-the-scenes roles that are essential to the operation of our organization.
Whether you can help with sorting through and pricing donations, riding along in the truck to help with donation pick-ups, or keeping the store clean and displays tidy—we need your help!

Hospitality

Our hardworking volunteers build up an appetite! Help with hospitality and be a part of putting on our twice weekly volunteer coffee breaks. A beloved tradition, coffee breaks are important in building community, as much as boosting volunteer energy with a mid-workday beverage and snack. Hospitality volunteers also help organize feeding longer term volunteer groups and making arrangements for food and drink at special events.

Office

Office volunteers help with a wide variety of tasks at Habitat Headquarters, assisting the staff with things such as putting together mailings, updating spreadsheets, making phone calls, shredding, filing, research, and more. In addition to clerical assistance, volunteers are matched with tasks that suit their interests and skills for more in-depth projects.
Committees
Operations committees are groups of committed volunteers who meet regularly and help plan events, recruit homebuyers and volunteers, and more. Each committee has a different set of attributes and skills that are helpful, and requires a different time commitment. To join a committee or to learn more, please email our Volunteer Coordinator. 
Family Selection Committee

Faith Relations Committee

Walk for Housing Committee

Golf Fore Housing Committee

Site Design & Construction Committee
subscribe to our newsletter
Click the link below to sign up to receive our newsletter.