Seeking to put God's love into action, Habitat for Humanity of Greater Newburgh brings people together to build houses, community, and hope.
our footprint
a pathway to change
"On a macro level, Habitat has literally changed the footprint of the city of Newburgh. On a micro level, it is allowing a family to put their footprint in the City of Newburgh and grow."
learn more about our history, impact & vision
take a free one-hour bus tour
On this tour you will hear moving homeowner stories, view the house-by-house transformation of a community, and witness our extraordinary volunteers in action!
Happy 18th Birthday Habitat Newburgh Party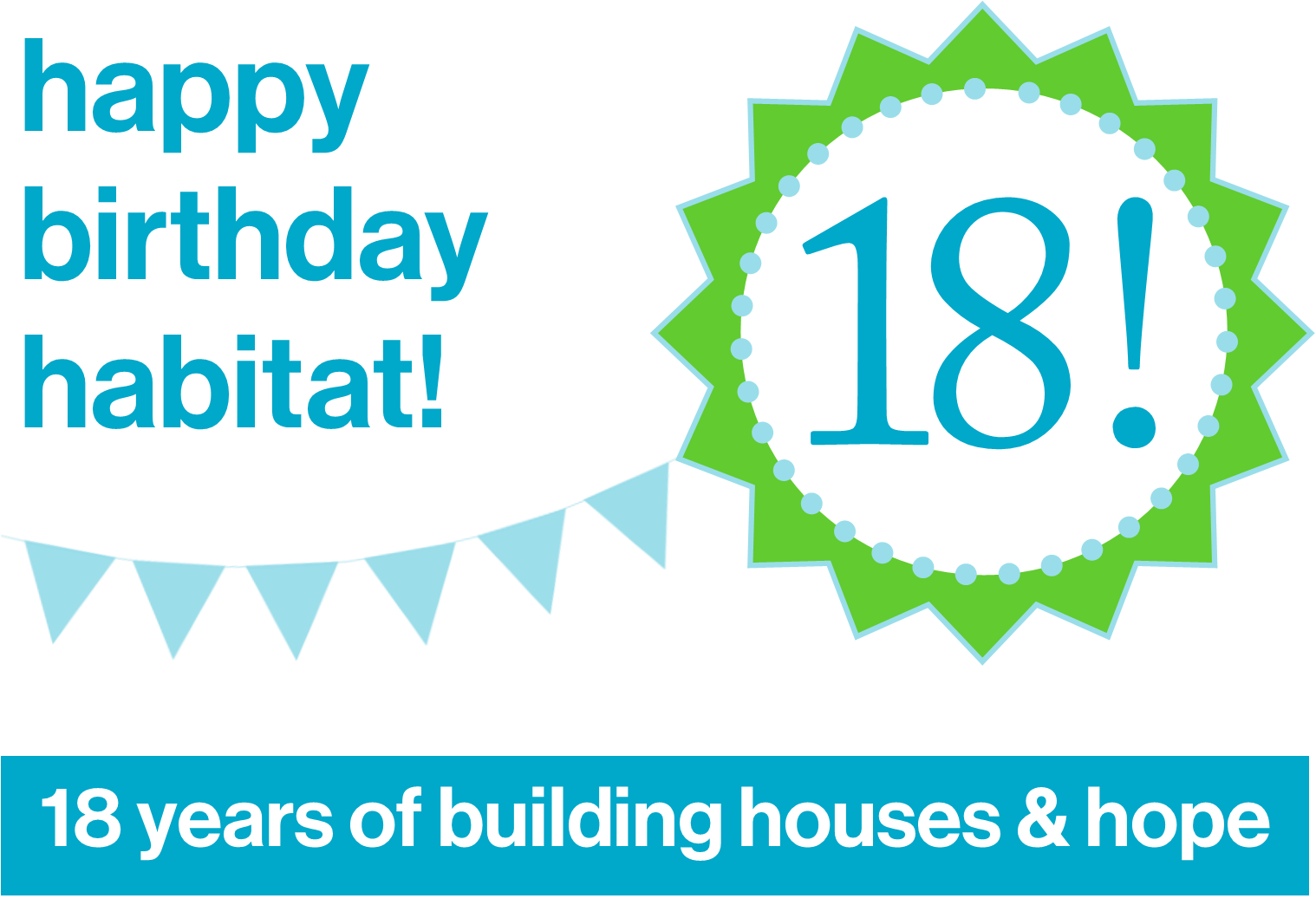 You're Invited!
Happy 18th Birthday Habitat Newburgh!
Volunteers, supporters, and homeowner families are invited to join us for a party. Bring your family or significant other for a casual afternoon to celebrate all that we have accomplished together in 18 amazing years. Light refreshments will be served. Whether you've been here since the beginning, or you just joined the cause, we would love to see you there!
Date: Saturday, October 14th, 2017
Time: 4:00-7:00 PM
Location: Inspire, 344 Gidney Avenue, Newburgh, NY
Wine & Beer • Music & Dancing
save the date
One Key, Many Doors Fundraising Breakfast
Thursday, October 25
Your support produces tangible results--a safe, decent and affordable home for a hardworking family in need.