Donate to the ReStore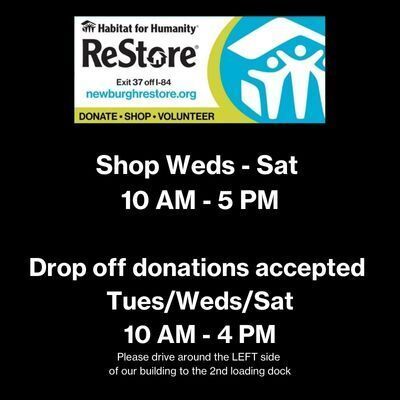 What Can I Donate?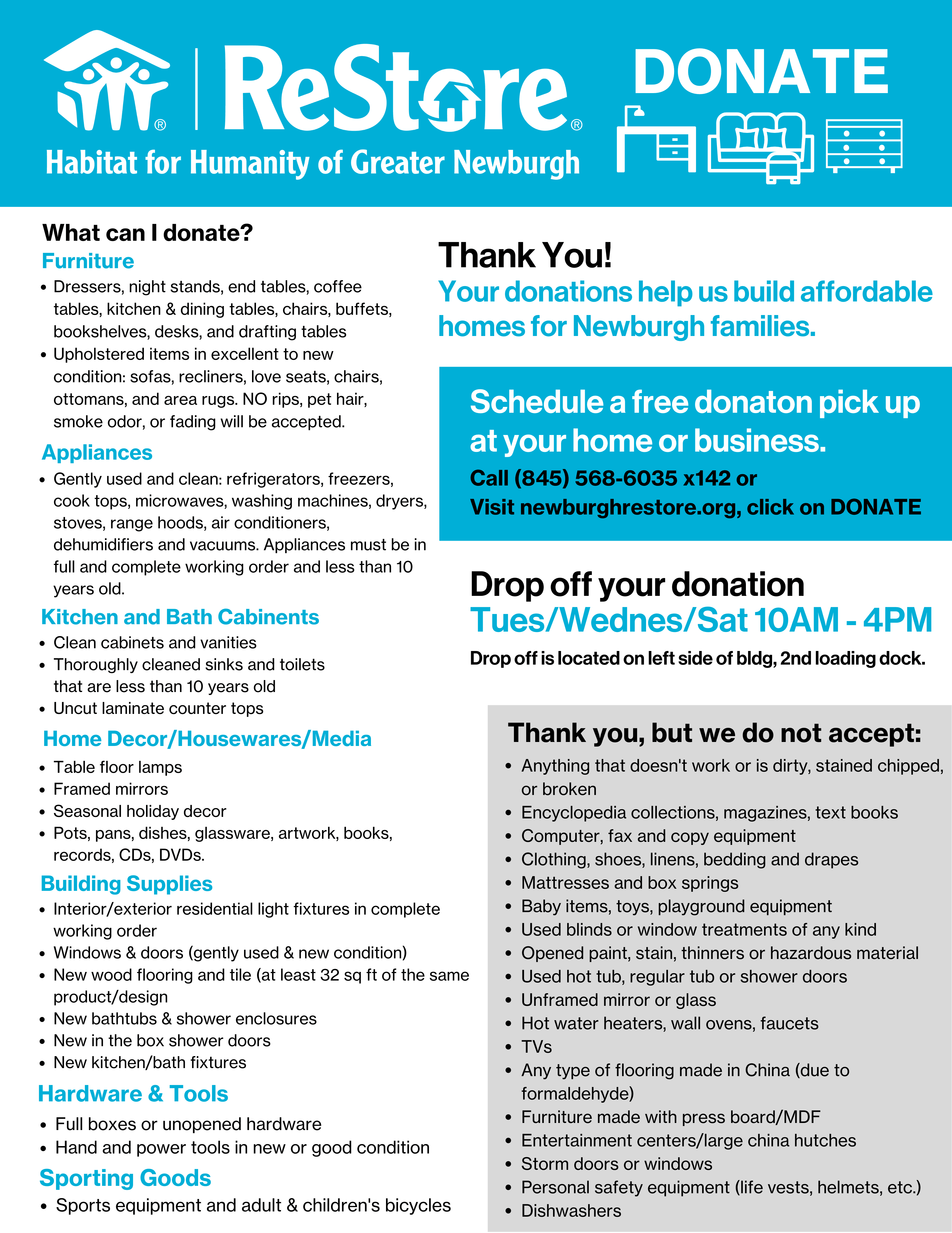 What Do We Pick Up?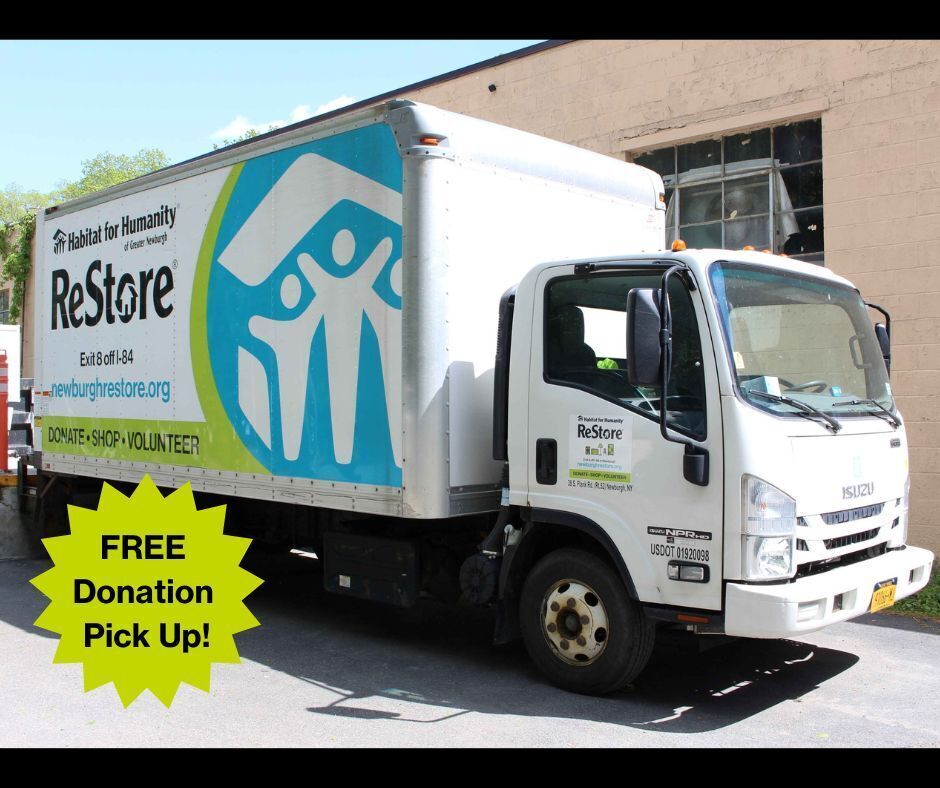 We pick up all of the items on our accepted items list. However, we reserve the truck for pickups that meet the following requirements:
You have a large quantity of items
The items are large and require a truck to move
Your are able to have your donation located in a garage or out on your driveway for day-of pick up 
Due to the cost of transportation, the staff required and our goal of being diligent in how we use our resources to raise funds to support Habitat's building projects, we must limit our donation pickups to items that meet these criteria.
Please email photos of the items you would like to donate - this will help expedite the process. You can send photos to restore@habitatnewburgh.org, please include in your email your name, address, contact phone number - confirm all items are in clean/gently used condition and will be located in your garage or driveway for day-of pick up.
Our Donation Ambassador reserves the right to decline any donation that might be unsuitable for the ReStore or may pose a safety risk to our donation pick up team.
The following must be confirmed prior to confirming your pick up:
All items to be donated must be located in your garage or out on the driveway for day of pick up - we are unable to enter your home.
Small items or breakables must be boxed, wrapped and ready to travel.
Furniture or appliances that have been stored outside will be declined.
We cannot take furniture apart, disconnect appliances, pack china/household items or remove artwork from walls.
During inclement weather, we ask that your driveway be properly shoveled and salted.
Please confirm that our 16' box truck will be able to safely navigate your driveway.
*Please note - we are unable to pick up donations in Ulster or Dutchess County. 
To schedule a donation pick up in either of these counties,
please contact Ulster County Habitat ReStore or Dutchess County Habitat ReStore directly*