Happy 18th Birthday Habitat Newburgh Party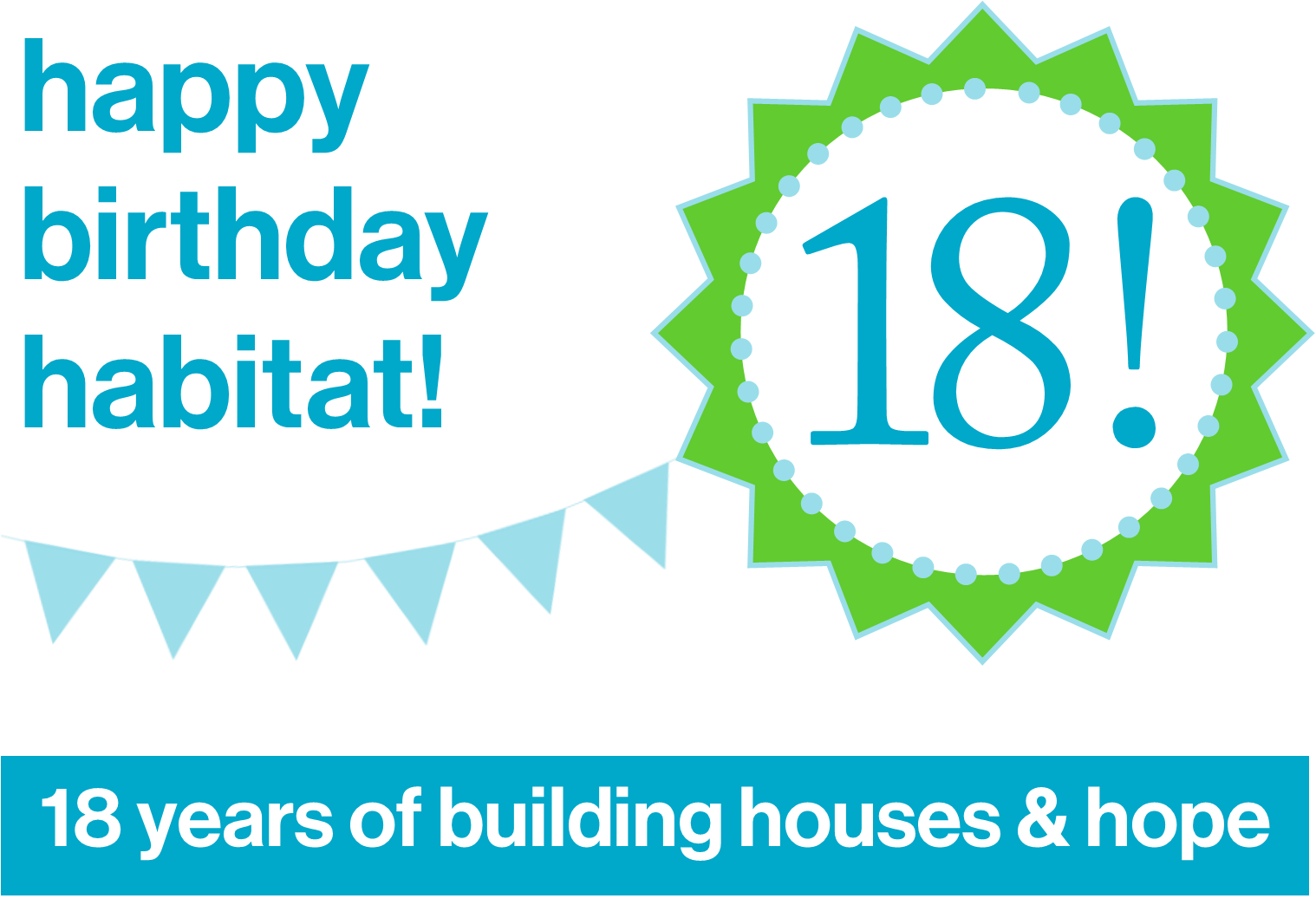 You're Invited!
Happy 18th Birthday Habitat Newburgh!
Volunteers, supporters, and homeowner families are invited to join us for a party. Bring your family or significant other for a casual afternoon to celebrate all that we have accomplished together in 18 amazing years. Light refreshments will be served. Whether you've been here since the beginning, or you just joined the cause, we would love to see you there!
Date: Saturday, October 14th, 2017
Time: 4:00-7:00 PM
Location: Inspire, 344 Gidney Avenue, Newburgh, NY
Wine & Beer • Music & Dancing
subscribe to our newsletter
Click the link below to sign up to receive our newsletter.