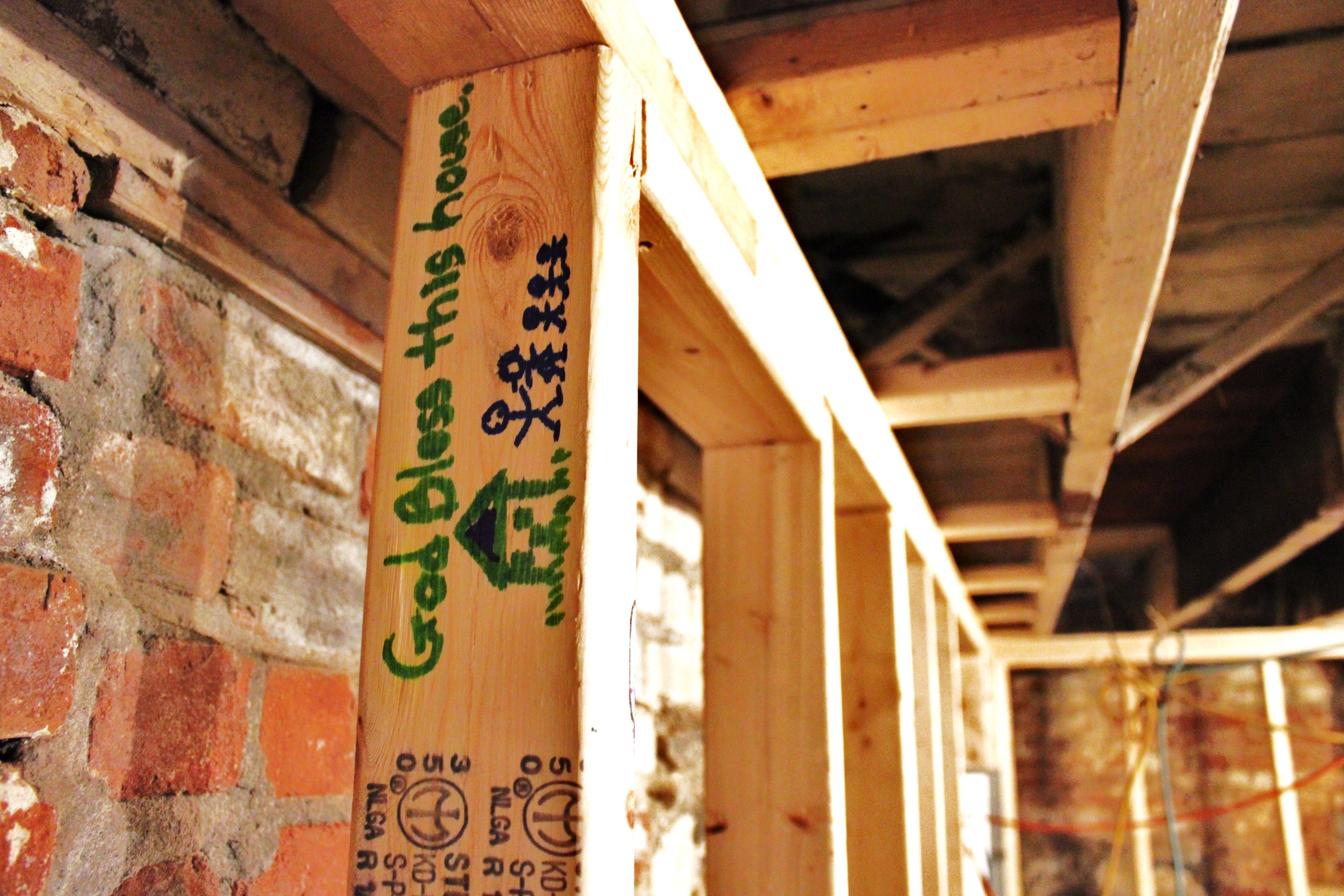 Habitat for Humanity of Greater Newburgh
Habitat for Humanity of Greater Newburgh was founded in October of 1999 by a group of dedicated volunteers who shared a vision to revitalize Newburgh's neighborhoods and help local hard-working, low-income families help themselves create strength, stability, and self-reliance. Habitat Newburgh is dedicated to eliminating substandard housing locally and worldwide through constructing, rehabilitating, and preserving homes; by advocating for fair and just housing policies; and by providing training and access to resources to help families improve their shelter conditions.
As part of a global, nonprofit housing organization operated on Christian principles that seeks to put God's love into action by building homes, communities and hope, Habitat Newburgh is one of 1,400 local affiliates across the nation of Habitat for Humanity International and is the largest and most productive affiliate in the Hudson Valley. We have completed over 100 decent and affordable homes in one of the most distressed urban areas in the United States and the largest contiguous historic district in New York State. The E. Parmenter Street Neighborhood, a 22-house development on what was formerly one of the most blighted blocks in Newburgh, is now a thriving community of Habitat Newburgh homeowners. To date, 127 families (325 children and 227 adults) earning between 30-80% of the area median income, have demonstrated a willingness to partner with Habitat Newburgh by investing sweat equity into the construction of our homes, participating in required homeowner education classes, and signing a mortgage. Habitat Newburgh homeowners will contribute approximately $525,000 per year in school and city taxes. Forty Newburgh homeowners have participated in our A Brush With Kindness minor home repair program. In addition to our work in this community, Habitat Newburgh has helped over 130 families in Haiti, Ethiopia, India, Jordan, and Mexico secure shelter.
Habitat for Humanity International
Founded in Americus, Georgia, USA, in 1976, Habitat for Humanity today operates around the globe, with more than 1,400 local affiliates in the United States and more than 70 national organizations around the world. Together, we have helped 6.8 million people improve their living conditions.
Habitat for Humanity was founded on the conviction that every man, woman and child should have a simple, affordable place to live in dignity and safety, and that decent shelter in decent communities should be a matter of conscience and action for all.
The Habitat Model
Habitat believes in providing families a 'hand up' and not a 'hand out'.
Habitat for Humanity is known throughout the world for its unique "partnership housing" model that founder Millard Fuller envisioned, where volunteers work alongside the families who will own the completed homes to make a lasting change in their communities. Habitat homeowners build in partnership by providing sweat equity hours (250 hours for a single adult family/ 500 hours for families with two or more adults), and attend extensive homeownership classes (finance, budgeting, home repair.)
Habitat Newburgh has adapted this model to not only build new houses in Newburgh, but to rehabilitate and revitalize the existing housing stock of Newburgh through gut rehabs and minor critical repair.
Habitat Newburgh serves as the general contractor on all its rehabilitation and new construction projects. We are able to do what no other government or corporate entity can do–leverage every dollar donated with the planned use of volunteer labor and donated materials. Our homeownership program has become a critical part of a comprehensive solution to the housing crisis in the Greater Newburgh area.
By working together–volunteers, congregations, corporations, individual supporters, and homeowner families–we nurture strong families, healthy neighborhoods, and a vibrant community. 
All are Welcome
Habitat for Humanity of Greater Newburgh has an open-door policy: All who believe that everyone needs a decent, affordable place to live are welcome to help with the work, regardless of race, religion, age, gender, political views or any of the other distinctions that too often divide people. In short, Habitat welcomes volunteers and supporters from all backgrounds and also serves people in need of decent housing regardless of race or religion. As a matter of policy, Habitat for Humanity International and its affiliated organizations do not proselytize. This means that Habitat will not offer assistance on the expressed or implied condition that people must either adhere to or convert to a particular faith, or listen and respond to messaging designed to induce conversion to a particular faith.
subscribe to our newsletter
Click the link below to sign up to receive our newsletter.