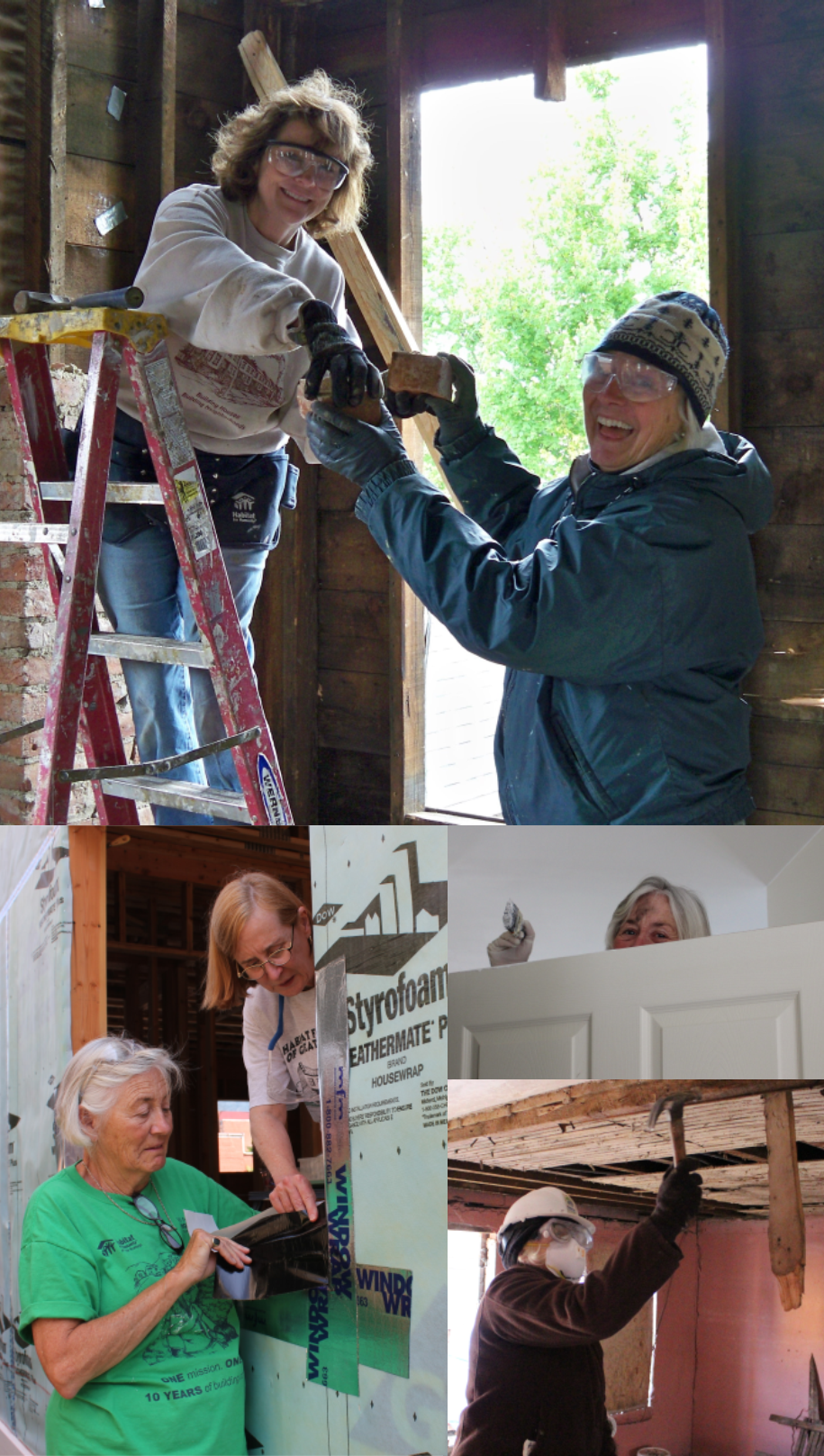 Giving and Getting
There is something to be said about a giving soul. It is frightfully easy to get wrapped up in things that we "need" and to harbor an "every man for himself" mentality in this day and age. The ability to give of yourself without a second thought is truly a miraculous thing. Thankfully, it is a mindset that is easy to come by among our volunteers here at Habitat Newburgh. This month I sat down with someone who not only fits this description, but might even set the bar regarding what giving back really means. She has also probably logged more laughs than volunteer hours, I am speaking of course, about Deb Agnew.
These days, Deb can usually be found at the ReStore usually with a smile gleaming across her face, and some kind of snack varying from homemade tuna salad to a loaf of French bread with peanut butter and jelly to offer you. But Deb did not start at the ReStore, in fact she was a usual suspect within Habitat Newburgh before the ReStore was even an idea. During our conversation she estimated that she has been a part of the organization for about 18 years.     
Deb reminisced about how excited she was after she learned that Habitat for Humanity was coming to Newburgh. She received the heads up about the organization from her sister, Celeste and could not wait to be a part of it. It was the perfect venue for her considering she "was looking for something to do anyway".
I learned that Habitat Newburgh was not the only avenue that Debbie used to get her fix for volunteering.  Upon further inquisition it was discovered that Deb is somewhat of a volunteer fanatic. She has spent a lot of time in the pediatric center of St. Luke's Hospital, and is a current volunteer in their NICU. She is a member of the Friends of the Library in Marlboro. She also volunteers at the food pantry at St. Mary's once a month. On top of all of that, Deb also taught church school for 15 years.  
Very early on in our conversation Deb stated "Habitat has done more for me than I have ever done for it". She also referred to her various volunteer duties as "ways to get out of the house" and her "nights out." Listening to her gleefully bound between all of the different selfless deeds she has participated in really clarified how deeply fulfilled and satisfied volunteering makes Deb feel. Deb has the power to lend a hand wherever it is needed, with a smile on her face and a laugh in her heart. And the crazy thing is at the end of the day, she would probably thank you for letting her be a part of it. Thank you Debbie, for being a part of the Habitat Newburgh Family.