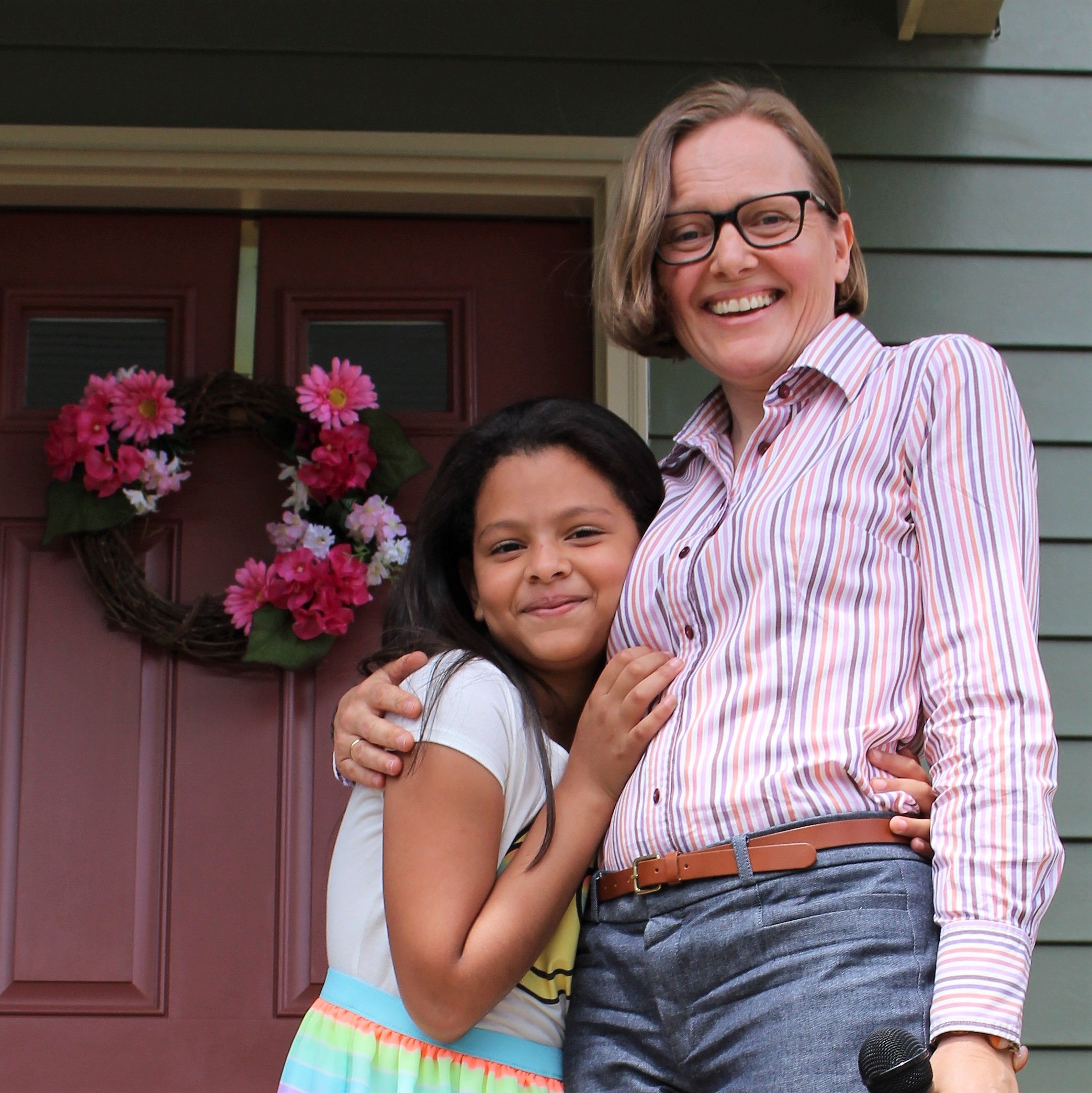 Many of the people who regularly volunteer with Habitat Newburgh have a personal connection to the city of Newburgh: they grew up here, they taught in the Newburgh school district, they were case workers assisting Newburgh residents. 
Justine Buchanan has a slightly different connection to our community; she got to know the city through being a landlord. Her two rental buildings with five apartments were a rapid education in the complex, often inter-related difficulties that this city and its residents face. Tenants were often only one family disaster away from facing eviction, which resulted in them moving, on average, once a year.
As an investor, she learned that the seemingly restored buildings often had hidden and costly issues hiding in the walls. With no solid foundation to build upon for either tenants or landlords, how could this city possibly climb out poverty and begin to thrive? 
Justine says that the one bright spot in all of this was getting to know her tenants – many of whom were wonderful hardworking, responsible families that she saw as ideal candidates for future homeownership. She says "From my perspective, the way to stabilize Newburgh is for residents to regain control of their city…Pride of homeownership would replace cynicism and neglect. Without the instability of frequent moves and the stress of dealing with housing that doesn't meet their needs, families could finally put down roots and concentrate on their careers and their kids' education. Neighbors could get to know one another and establish a stable community."
Justine ultimately made the decision to stop being a landlord in Newburgh. "My commitment to revitalizing the city through homeownership remained, which is why I decided to keep investing in Newburgh, only this time using my time."
Habitat was doing what landlords too often lacked the resources to do – bringing old buildings back to life as safe, decent homes with no surprises lurking behind the sheetrock.
As a Family Advocate volunteer, Justine has helped guide families through the educational and sweat equity components to Habitat's homeownership program. She says, "What each and every one of us who are involved with Habitat understands is that we are part of an extraordinary collective will to create a permanent, sustainable, safe future for Newburgh and its residents. That shared commitment is strong enough to establish communities where none have existed for decades, and effect profound change in families' fortunes that will last for generations to come. And when you see the power of that collective effort, it truly restores your faith in humanity."