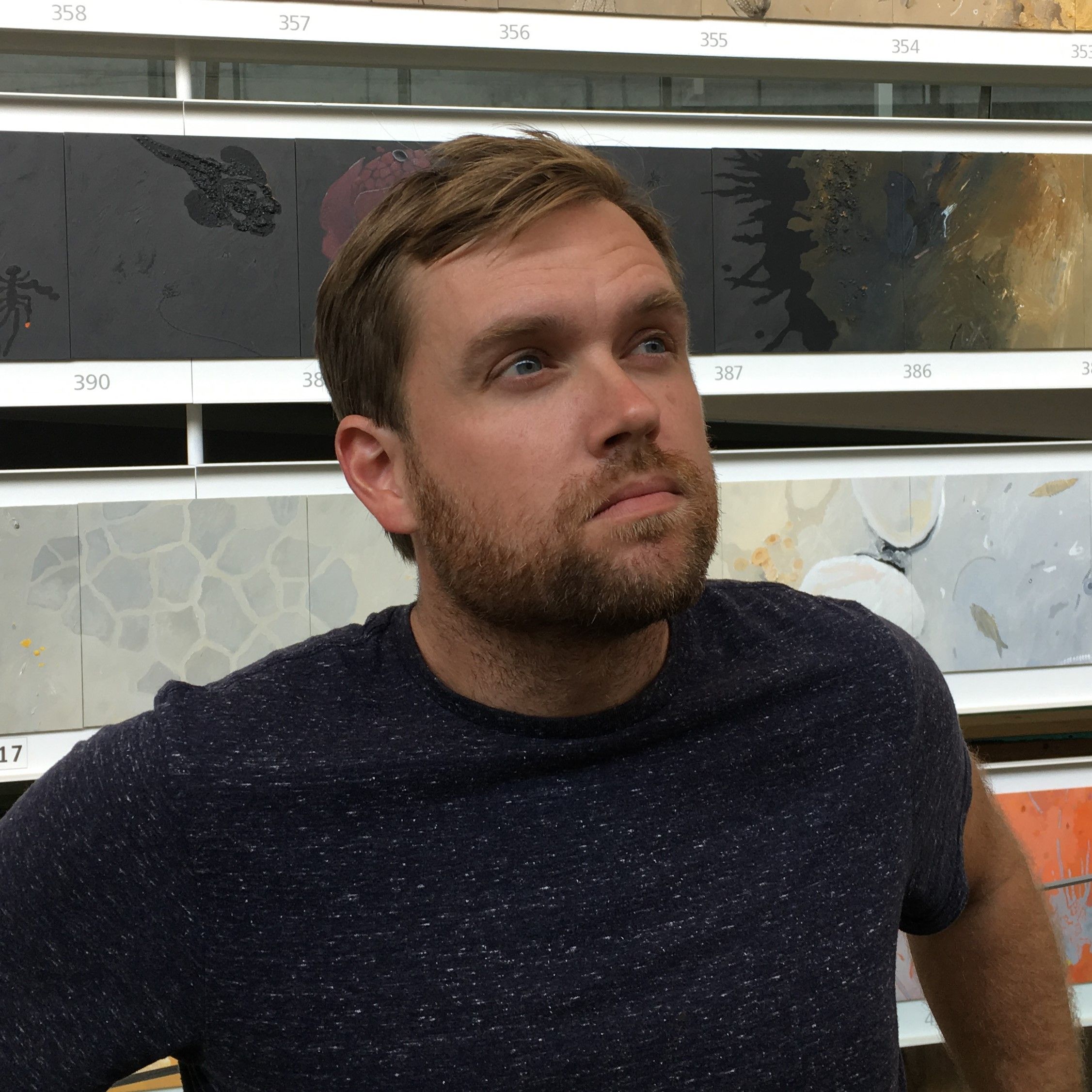 Time can easily get away from us. Between work, personal life, and all the in-betweens, it's a simple fact that most of us look up from our day-to-day and find time running short. This is a factor affecting Habitat Newburgh, not only in our organizational schedule, but in that of our volunteers whom we rely on. Volunteering, generally speaking, is done in people's free time. Our volunteer spotlight this month is Jamie O'Shea, a volunteer who on the surface shouldn't have the time to volunteer with us, given his profession as an entrepreneur. When asked about this, Jamie told us, "People feel they don't have the time, but I feel I can find the time if I'm being honest with myself."
Jamie O'Shea grew up in upstate New York, predominantly in Norwich, NY. Coming from a family of veterinarians, Jamie volunteered with his local ASPCA, as well as lending a hand to repair local trails in his area.
After college, Jamie traveled around a bit and ultimately found himself in New York City where, as he puts it, he spent time putting together "zany art". The practice of constructing industrial art included experimentation with solar panels. Jamie and his wife moved to the Hudson Valley three years ago and shortly thereafter, Jamie began a partnership with a former classmate at Bard. The friends had been in touch due to Jamie's experience with industrial machinery, specifically the solar panels. Their partnership has led to the founding of BjornQorn, a local business based out of Kerhonkson, NY which produces delicious all-natural popcorn.
While Jamie has been building with us for a couple years, his experiences with Habitat for Humanity go back to his college days at Bard, when he first volunteered with Habitat for Humanity of Ulster County in nearby Kingston, NY. The successful first experience of working in Kingston led Jamie to join friends in building with Habitat for Humanity in Chiang Mai, Thailand as part of a Global Village trip. Working with the people of Chiang Mai, specifically the family who'd be moving into the home his team was constructing, Jamie witnessed that, "Seeing a 3-generation family living in essentially a shack makes it tangibly obvious how much of a difference having a home will be."
Jamie's involvement with Habitat Newburgh stemmed from visiting our city and seeing a place "beautiful at its root." Jamie saw Habitat Newburgh as a conduit that allowed him to work with the families of Newburgh to better the community as a whole. Since coming to work with us back in 2016, Jamie has proven to be an able, trustworthy volunteer for our affiliate.
Jamie told us while he could spend more Saturday mornings "sitting around in my underwear", he often finds it more beneficial to throw his toolbag in his car and join us. Jamie sees his involvement with Habitat Newburgh as a part of life and enjoys developing skills. We are hoping that Jamie's ability to find time for Habitat Newburgh is contagious. Thanks for your help and dedication, Jamie!