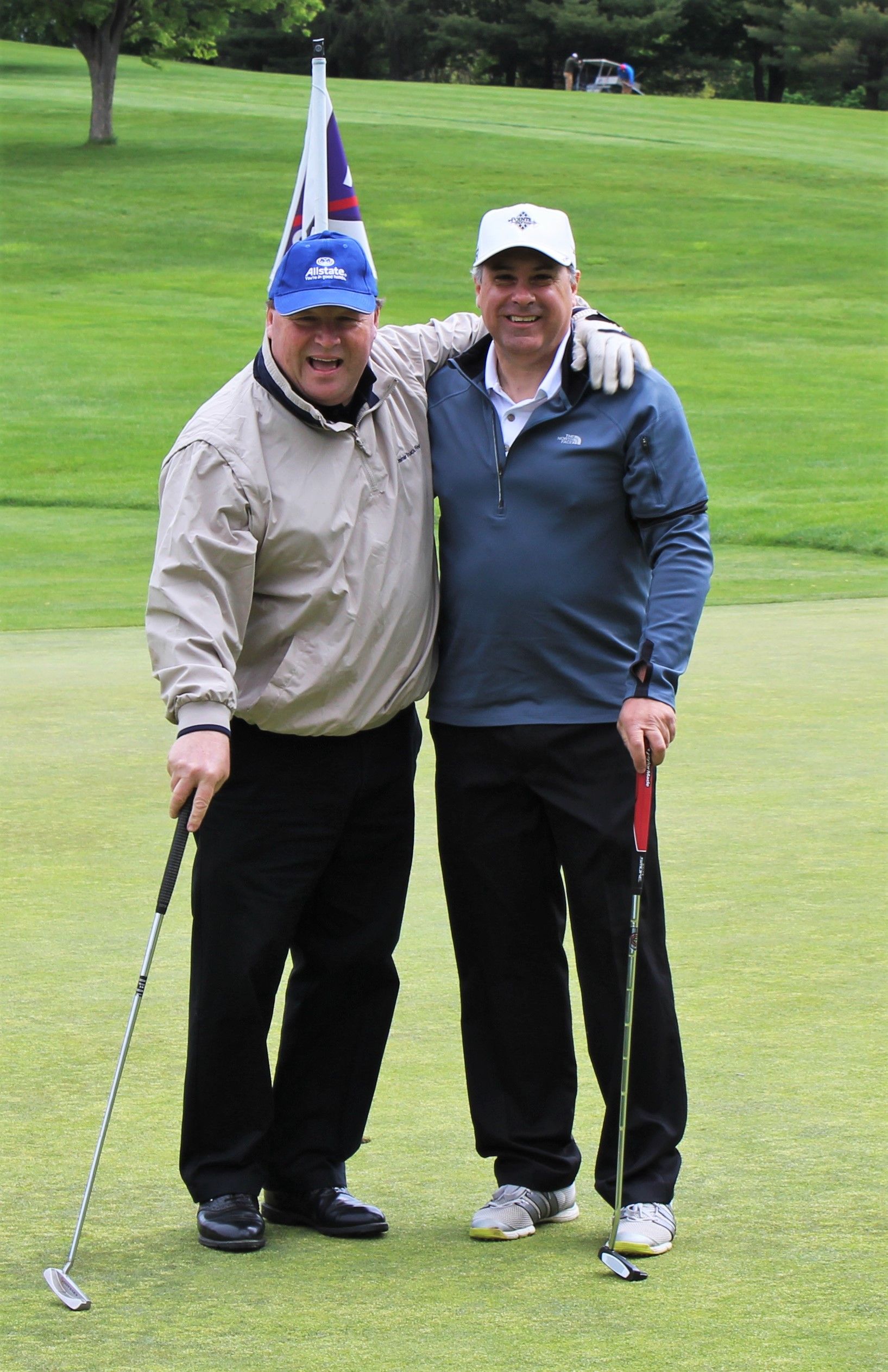 You can usually hear Tom coming by his infectious laugh. Tom Conroy has been a volunteer and donor to Habitat Newburgh for 15 years. He is a passionate advocate for Habitat who has worked on the construction site, and has served on the Board of Directors, the Executive Committee, the Golf Committee, and the Development Committee. As a donor, Tom gives personally and through his business, Allstate Thomas Conroy Agency, and has been a steady supporter of the Walk and Golf fundraiser events.
At Habitat, we love to put a volunteer's talents to work, and Tom is a man of many talents. One gift that he brings is the gift of gab! Tom has emceed the Walk for Housing and is our auctioneer at the Golf event. He has a way of getting everyone in the room in the same good mood that he is in, and telling jokes that have us rolling our eyes but belly laughing as well.
Tom feels a great pride in being a part of Habitat Newburgh. He believes that everyone should experience the joy of seeing what can be accomplished for families and the community. He shares that his favorite Habitat moment was when he first started volunteering. He was sweeping the basement floor with a young man who turned out to be the son of the future homeowner. Tom remembers the innocence, happiness, and appreciation that the young man expressed when speaking about his family's future home. This conversation has stayed with Tom, and continues to inspire him in his work with Habitat.
While Tom is proud of all that Habitat has accomplished, he also recognizes that there is so much work yet to be done. Anyone who knows him knows that if you are in his vicinity, you are likely to be invited (persuaded) to get on a bus tour, volunteer, and donate. We are grateful for Tom's unflagging enthusiasm for our work and for getting more people involved.