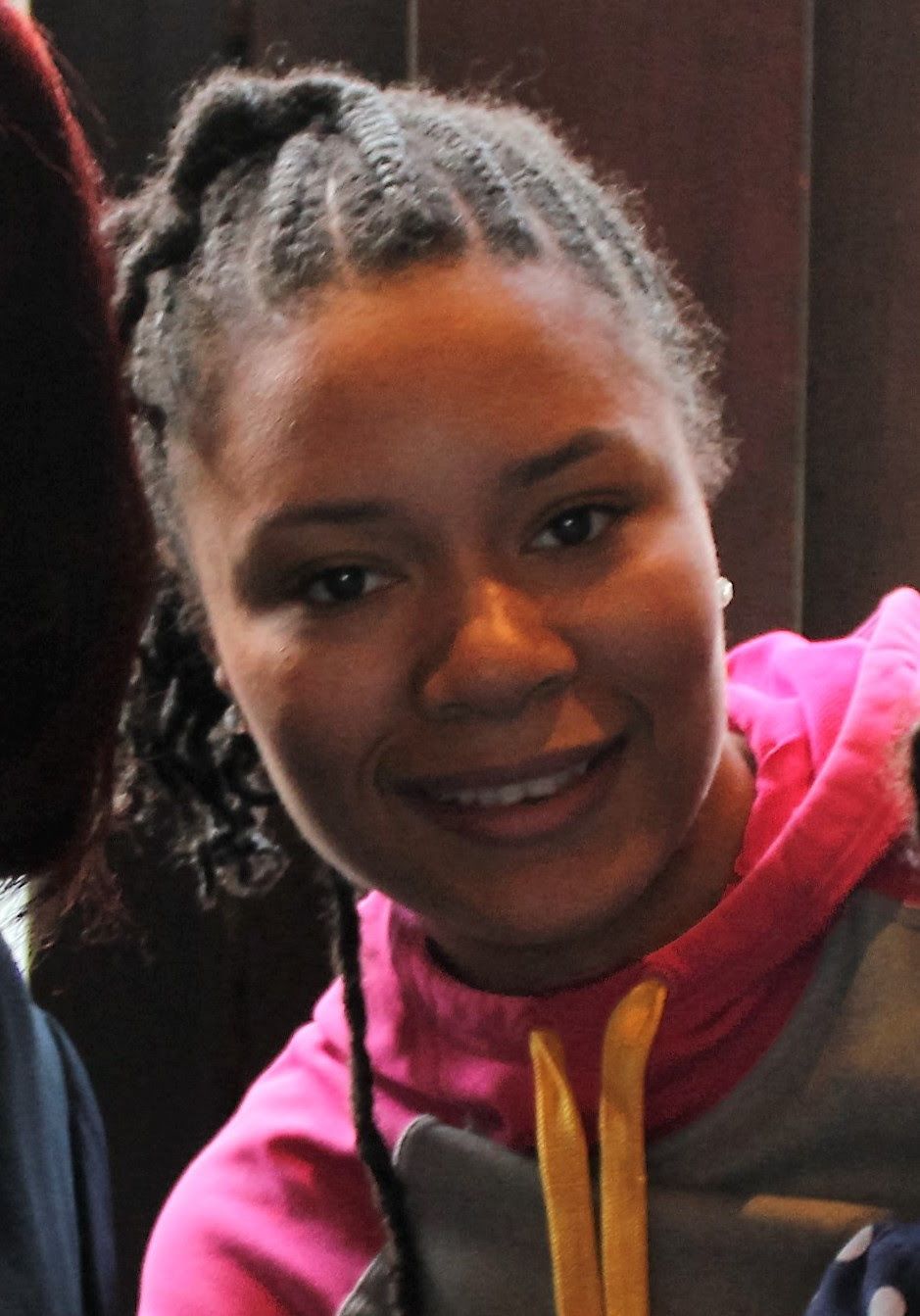 At Habitat Newburgh, we find that people volunteer their time and resources for a variety of reasons. Some may see it as a mission, some as a way of building skills, and others may volunteer to keep busy. Our volunteer spotlight this month is on an individual who brings freshness to our Habitat community.
Keri Springett, an Alumni Development Coordinator with a law firm in Manhattan, began volunteering with us this past summer after discussing with a friend her desire to learn more about affordable housing in Greater Newburgh. When Habitat Newburgh came up, Keri realized she knew our name very well, but didn't know much about our operations and mission. She signed up to volunteer that day.
Keri showed her willingness to extend herself from the get-go, when she was asked to scrape paint from the edge of a roof while on a scaffold (safely, we will add). Since then, Keri has spent many of her weekends with us, mutually benefiting Habitat Newburgh while also building her own skill-set. One of Keri's favorite aspects of volunteering is the friendliness of her fellow volunteers and their willingness to share knowledge. When speaking about the Habitat Newburgh community, Keri said, "I feel they invest in me."
Everyone has their own reason for volunteering, they also have their own vision for Newburgh. Speaking about her view of Newburgh, Keri shared, "I do see how beautiful it is, and one day more people are going to realize it. I would like to see Greater Newburgh residents capitalize on the potential." When she's not working or watching Netflix, Keri is preparing for her graduate studies in Urban Policy Analysis & Management, which will concentrate on Housing & Community Development. As an organization, it is an honor to partner with individuals such as Keri Springett. We look forward to working with you Keri and benefiting from you knowledge and abilities.