 William Murphy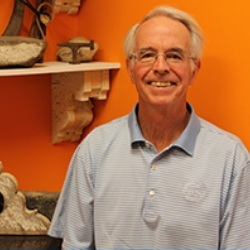 Bill was one of the original founders of Habitat Newburgh. He is the retired President and Owner of Halmar Contracting Inc., and is the past President of the Associated General Contractors of NYS. He served as the first Board of Directors President and has been engaged in all facets of the organization since its inception, as donor, volunteer and committee member. He currently serves as Board Member Emeritus. Bill's deep commitment to Habitat Newburgh stems from his desire to give back to his community, and he sees Habitat Newburgh as a direct connection to the community and an opportunity to offer those less fortunate a way to better their lives.
subscribe to our newsletter
Click the link below to sign up to receive our newsletter.