Homeownership Information Session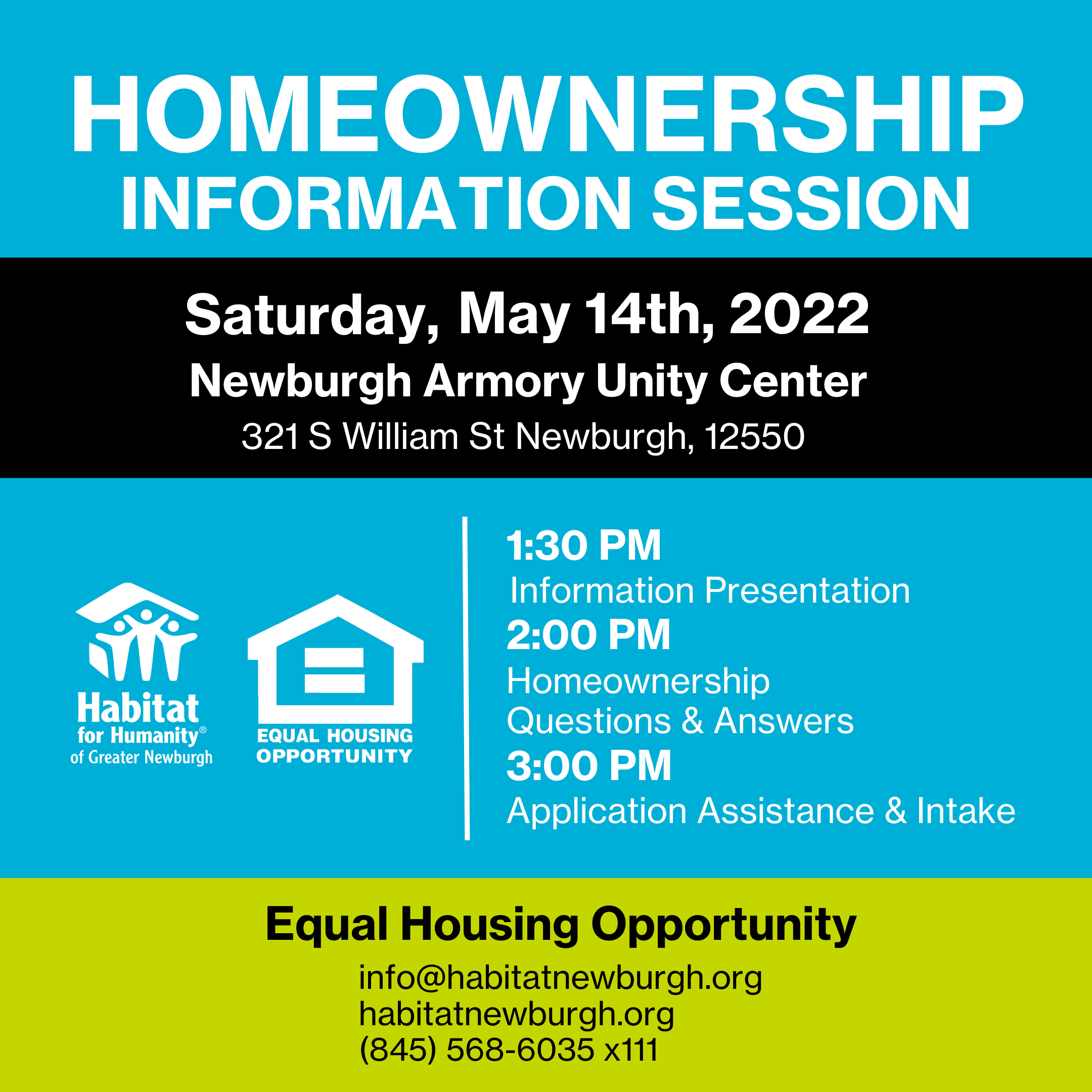 Join us to learn how to purchase a home through Habitat Newburgh's Homeownership Program, discuss the benefits of homeownership, and the programs available to get you financially ready to take on a mortgage. Learn how YOU can change your financial future as a homeowner.
subscribe to our newsletter
Click the link below to sign up to receive our newsletter.