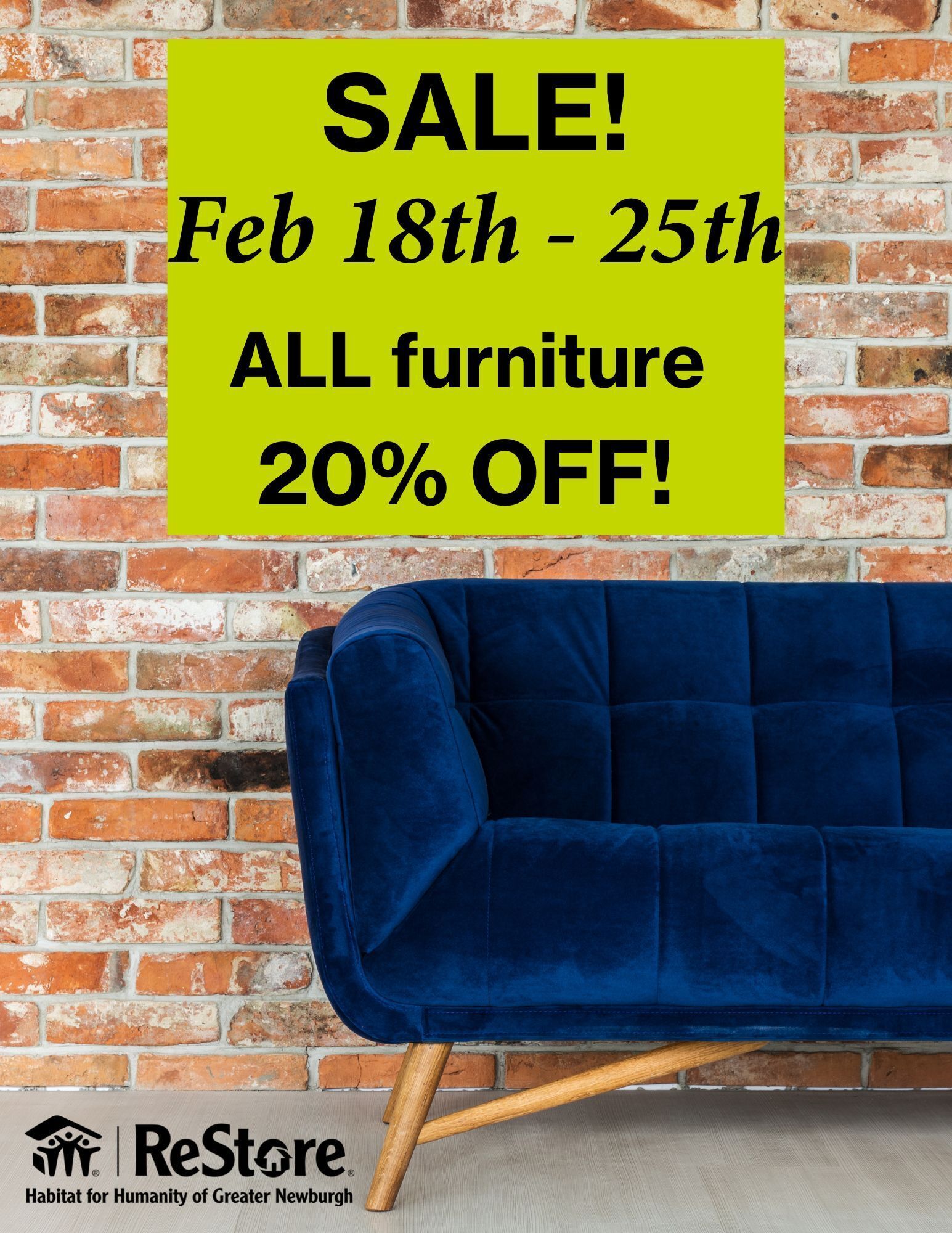 Who doesn't love a SALE!
Feb 18th - 25th ALL furniture 20% OFF!
We have a fantastic selection of dressers, sofas, beds, chairs, end tables and dining room tables to choose from!
Stop in and shop Weds - Sat 10 am - 5 pm
38 South Plank Road | Exit 37 off I84
Donate your gently used items! FREE pickup available at your home or business - email restore@habitatnewburgh.org for more information or visit newburghrestore.org, click DONATE!
Drop off your donations Tues/Weds/Sat 10 am - 4 pm
Volunteer and help out at the store! Visit newburgh.volunteerhub.com