 Sharon Matyka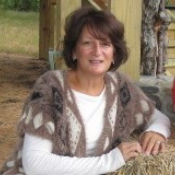 Sharon Matyka is the new manager at Habitat Newburgh ReStore - she has over 35 years of retail management experience, most of which has been in luxury fashion. Sharon is excited to bring her extensive experience and skill set to an organization whose community values align with her own. Sharon is a Hudson Valley native, who enjoys hiking, gardening, going to the beach, and, especially, mint chocolate chip hot fudge sundaes from Hoffman's when she visits the Jersey shore.
subscribe to our newsletter
Click the link below to sign up to receive our newsletter.