 Mike Brooks*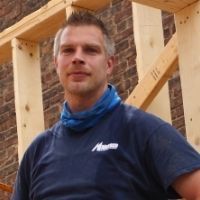 Mike was born and raised in the area. He went to a small local Christian School for the entire span of my  grade school education. He's been a part of Habitat for Humanity of Greater Newburgh in different ways since approximately November 2011. Mike was previously employed with Habitat for Humanity of Greater Newburgh and thoroughly enjoyed my time as Assistant Site Coordinator. Mike owned a remodeling and construction business since late 2007 as well. It is great to be back now as the Construction Manager bringing my experience and education in residential construction to help plan and lead the construction team in Habitat Newburgh's mission to build homes, communities, and hope.
subscribe to our newsletter
Click the link below to sign up to receive our newsletter.