 Isaiah Casiano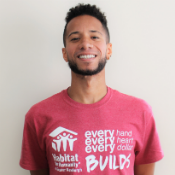 Isaiah Casiano is a Newburgh native who was born in the summer of 1995. Mr. Casiano has lived in many different areas of Newburgh, including William street, and attended Newburgh Free Academy where he was a member of the track and field club. After high school Mr. Casiano attended SUNY-Albany and graduated with a degree in Psychology, during which he also interned for a company called MASH that focused on student engagement. Mr. Casiano spends his free time engaged in Ultimate Frisbee, community service and is an avid reader of series books. After his year of service Mr. Casiano hopes to continue helping improve Newburgh and aims to go back for his masters degree!
subscribe to our newsletter
Click the link below to sign up to receive our newsletter.