 Cliff Gaw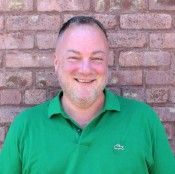 Cliff Gaw holds two B.A.s, one in History and the other in Fine Arts from Manhattan College. He also holds an A.A.S. in Exhibit and Display Design from F.I.T.. He has worked in the fields of publishing, antiques, auctioning, visual merchandising, catalog styling and estate sale management. He currently combines all his talents to his endeavors at Habitat for Humanity's ReStore of Greater Newburgh to help provide decent living conditions to qualifying families.  He has always wanted to work locally, where he lives, and is currently managing The ReStore of Greater Newburgh.
subscribe to our newsletter
Click the link below to sign up to receive our newsletter.