 Brady Quinn***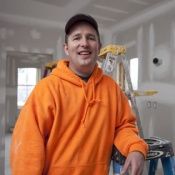 I grew up in the idyllic Midwest on a farm; raising chickens, planting wheat, and herding cattle. Following high school which was 55 miles away from home, I attended SDSU to study Horticulture. After completing college, I wanted to explore the world so I joined the Peace Corps and went to Honduras for three years. Coming back to America, I found work in the Hudson Valley working at IBM and soon discovered Habitat for Humanity. Having built my own house, I thought I could help and began volunteering regularly. Soon after, I was hired by Habitat and have been helping out ever since.
subscribe to our newsletter
Click the link below to sign up to receive our newsletter.