 Aria Valdez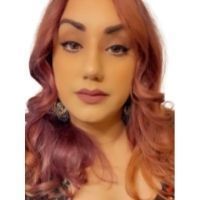 Aria is a Newburgh native and NFA Goldback. She studied business and government. She's a women's rights advocate and Speech Writer with about 5 years experience promoting awareness campaigns through multi media platforms and lobbying for healthcare policy to eliminate discrepancies. Aria was a featured Women's Health & Equal Pay speaker for Women's March NYC and We The People March. She has 14 years of political campaign and community outreach experience in various roles, such as; (Community Activist, Treasurer, Director of Public Relations & Communications, and Campaign Director.) She previously worked in finance, auditing nationwide municipal bonds for capital projects. She believes in celebrating diversity where you live. Aria is elated to join the Habitat Newburgh Team to advocate for fair housing for her community.
 
subscribe to our newsletter
Click the link below to sign up to receive our newsletter.