 Manny Diaz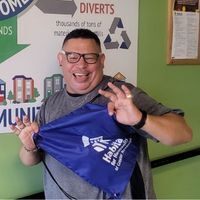 Manuel Diaz ("Manny") has been with Habitat ReStore
for seven years. He started as a volunteer in 2016, was
named Walden Bank Community Champion in 2021 for
his work at ReStore and, in November 2022, we offered
Manny a position. Manny is a certified CASAC-T Peer
Counselor, certified in Dementia Care from John Hopkins
University, with PCA and NHTD certifications, and has
over seven years of experience in elder/disabled care, both
in private and residential settings. An outgoing,
determined, innovative, and caring individual, Manny
frequently channels contributions that cannot be used by
ReStore to the needy through several channels such as
Newburgh Ministry and Exodus. (Did we mention he's
bilingual?)  We're glad to have Manny on board!
subscribe to our newsletter
Click the link below to sign up to receive our newsletter.