 Joe Chernek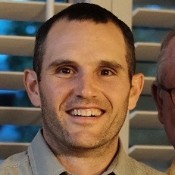 Joe Chernek will be serving as a Construction Crew Leader in the AmeriCorps National program with Habitat for Humanity of Greater Newburgh. Prior to coming to Habitat he studied zoology, biology, and education at SUNY Oswego, SUNY New Paltz, and Elmira College. Joe has worked in the education, veterinary, biological research, delivery, and consulting fields. He grew up in the Colonial Terraces neighborhood in Newburgh and lived in the Elmira/Ithaca, NY area for four years.
In 2015, he moved to Phoenix, Arizona to work as a Biologist for an engineering and architecture consulting company. While living in Phoenix he began regularly volunteering at monthly Conservation Workdays at the Rio Salado Audubon Center and as an owl feeder at a raptor rescue and relocation center called Wild at Heart.
Joe loves bird watching, hiking, and reading in his free time. He is very excited to be able to serve with Habitat for Humanity and to be back in Newburgh!
subscribe to our newsletter
Click the link below to sign up to receive our newsletter.