 Caitlin Dalton**◊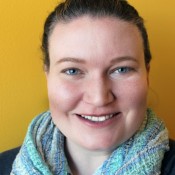 I first joined Habitat Newburgh as an AmeriCorps VISTA and served two years working on capacity building within the volunteer program. When my term of service was up, I was hired by Habitat Newburgh and joined the staff as Volunteer & Outreach Coordinator, then moved into Fund Development Associate, and now serve as Communications & Marketing Coordinator. I have always enjoyed volunteering with a variety of organizations, and I am thrilled to work alongside the amazing community of volunteers and homeowners that are at the heart of Habitat Newburgh's work. I am grateful to be a member of the Habitat team and to work towards helping Newburgh families achieve their goals.
subscribe to our newsletter
Click the link below to sign up to receive our newsletter.