 Bryan Sosa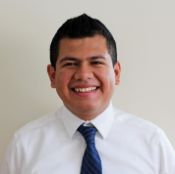 Originally from El Salvador, Bryan has lived in the United States for over 10 years. He graduated from Dutchess Community College with an Associated Degree in Business Administration, then earned a BA in Accounting at Marist College. He says that he decided to pursue a career in accounting because he loves numbers.
Bryan chose to work for Habitat Newburgh because he feels like he can relate to those in need of better housing. Coming from a poor country, he witnessed many families living in the streets or in houses made of cardboard. He says that it hurts to see people living in bad conditions right here in our country. He is thankful to work for an organization that helps low income families buy a house and have a place to call home. He is happy to be a part of the Habitat family!
subscribe to our newsletter
Click the link below to sign up to receive our newsletter.