 Amy Gigliuto**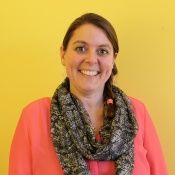 Amy Gigliuto is very happy to be working at Habitat Newburgh! For her, it means so much to be working for a organization that is making such a positive impact in our community. Her professional experience includes many years in finance, customer service, and non-profit leadership. She has a passion for volunteering and has been involved in youth cycling programs, school functions, and library events for many years. Amy and her four children live just north of Newburgh in Clintondale.
subscribe to our newsletter
Click the link below to sign up to receive our newsletter.