 Tina Harvey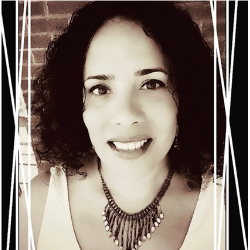 Tina Harvey is a Housing Counselor for the Solutions to End Homelessness program at Legal Services of the Hudson Valley. She provides case management assistance with supportive services during clients experience of homelessness and housing stabilization. She is a member of the LSHV Inclusion Council, the Orange County Cultural Equity Taskforce, the Newburgh Housing Coalition, Orange County Bringing Agencies Together Coalition, Sullivan Agencies Leading Together, Orange/Dutchess County Re-entry Task Force, and the Continuum of Care Program. Tina is a community advocate with a passion to inform communities about environmental and unjust human conditions. She is a creative artisan who celebrates inclusion and diversity. She first got involved with Habitat Newburgh by participatin in the Walk for Housing with her family. She has a strong commitment to the cause that shelter is a basic need. In Habitat Newburgh, she recognizes her shared core vision of building a community where everyone has a decent, safe, stable, and affordable place to live. As a native Bronxite, it is her goal to use her voice within her cirlce of influences and assist Habitat with building tools that would help bridge the gap between minority populations and homeownership.
subscribe to our newsletter
Click the link below to sign up to receive our newsletter.