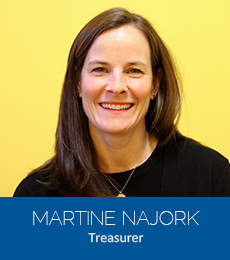 Martine Najork is the Vice President, Retail Regional Manager for the Hudson Valley North/East Region at M&T Bank. She first got involved with Habitat Newburgh through a group volunteer day, working on-site with M&T Bank Hudson Valley and has continued volunteering on-site ever since. As a resident of Newburgh, Martine looks to be an active person and community member, enriching the community in which she lives. She values Habitat Newburgh's contribution to date and its commitment to do more.
subscribe to our newsletter
Click the link below to sign up to receive our newsletter.