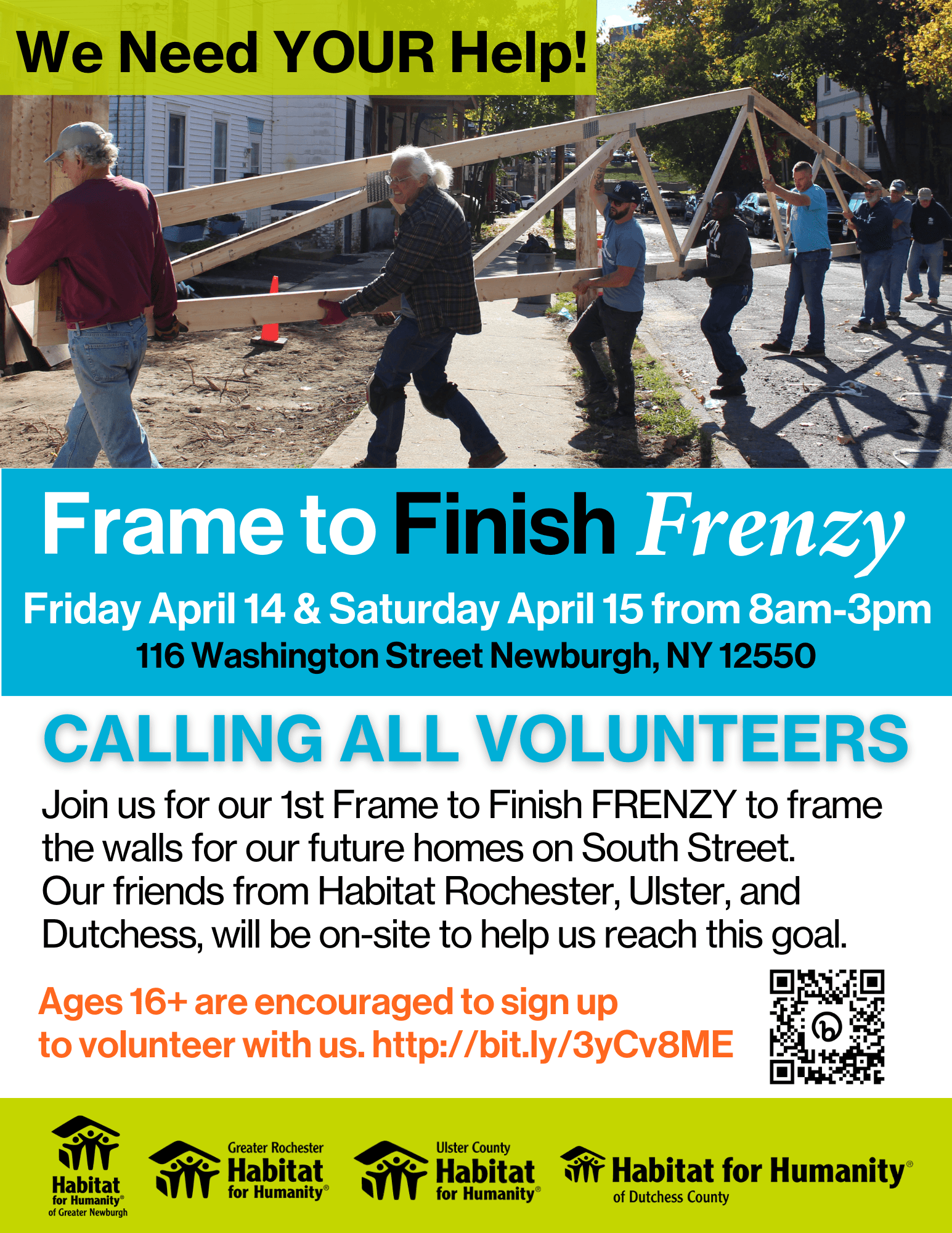 CALLING ALL VOLUNTEERS - We Need YOUR Help April 14th and 15th.
Join us for our 1st Frame to Finish FRENZY on Friday, April 14 & Saturday, April 15 from 8 am to 3 pm. We will meet at 116 Washington Street in Newburgh.
We need 200 volunteers to frame the walls for our future homes on South Street. Our friends from Habitat Rochester, Ulster, and Dutchess, will be on site to help us reach this goal.
Ages 16+ are encouraged to sign up to volunteer at newburgh.volunteerhub.com
Let's BUILD together.
subscribe to our newsletter
Click the link below to sign up to receive our newsletter.