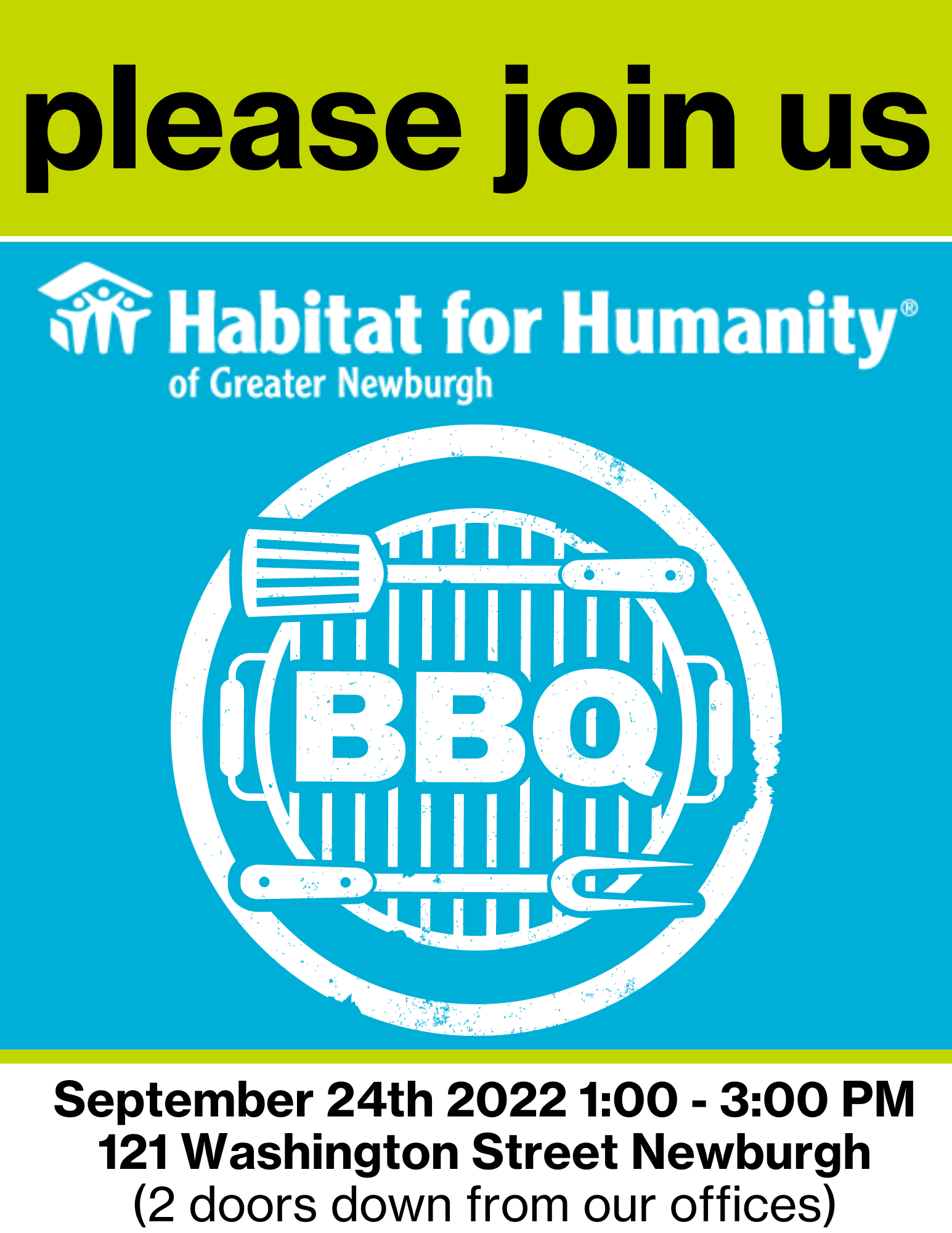 Save the date!
We hope you will join us for a Habitat Newburgh BBQ on September 24th from 1:00-3:00 PM at 121 Washington Street (look for tents 2 doors down from our offices) to celebrate another year of coming together to build homes and community.
subscribe to our newsletter
Click the link below to sign up to receive our newsletter.