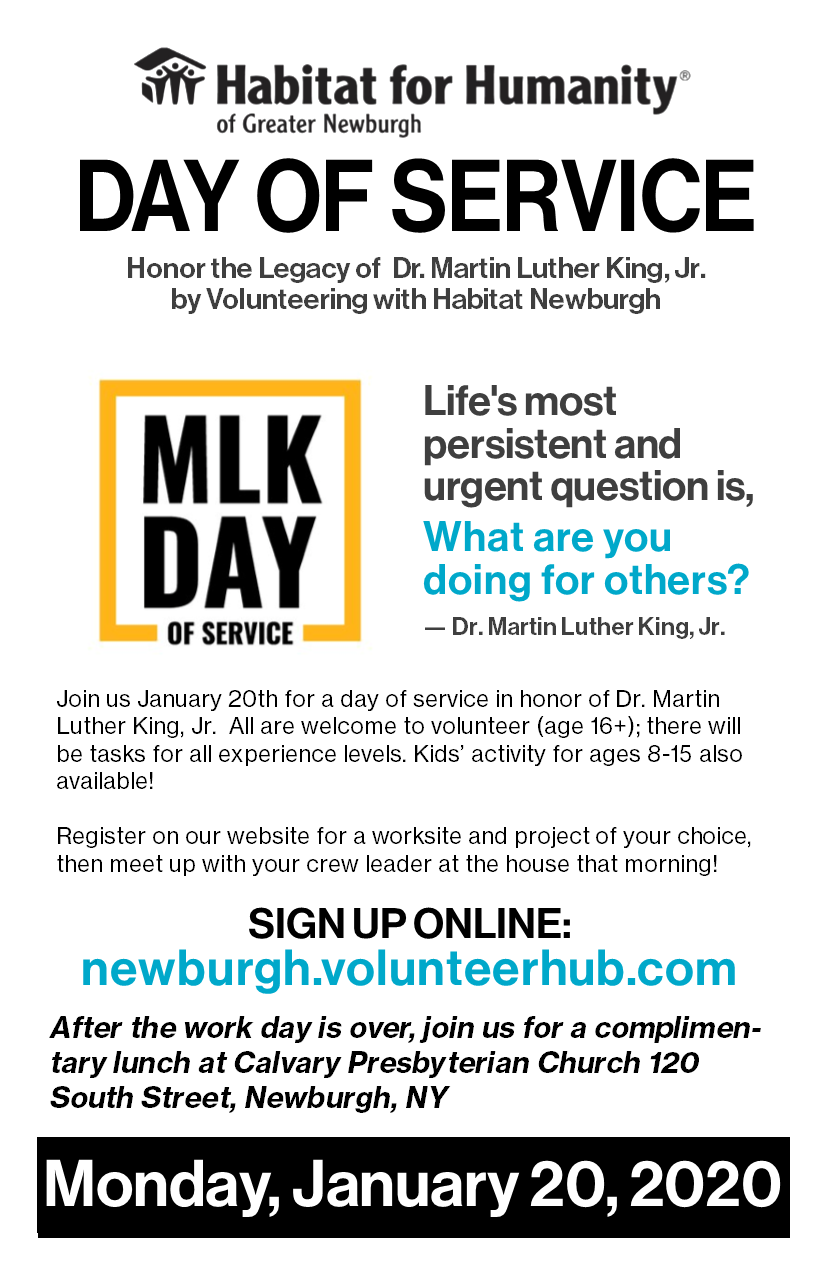 Join us January 20th for a day of service in honor of Dr. Martin Luther King Jr. All are welcome to volunteer (age 16+). There will be tasks for all experience levels. No experience necessary.
Projects include:
Deconstruction and Insulation on Habitat Newburgh Build Sites.
Painting at Head Start Eastern Orange County
Painting and straightening up at the Newburgh Ministry
Floor refinishing at our ReStore
There is also a children's activity here at Habitat Headquarters.
You must register at: newburgh.volnteerhub.com
Please join us for a complimentary lunch afterward! The Luncheon will be taking place at Calvary Presbyterian Church located at 120 South St.
subscribe to our newsletter
Click the link below to sign up to receive our newsletter.