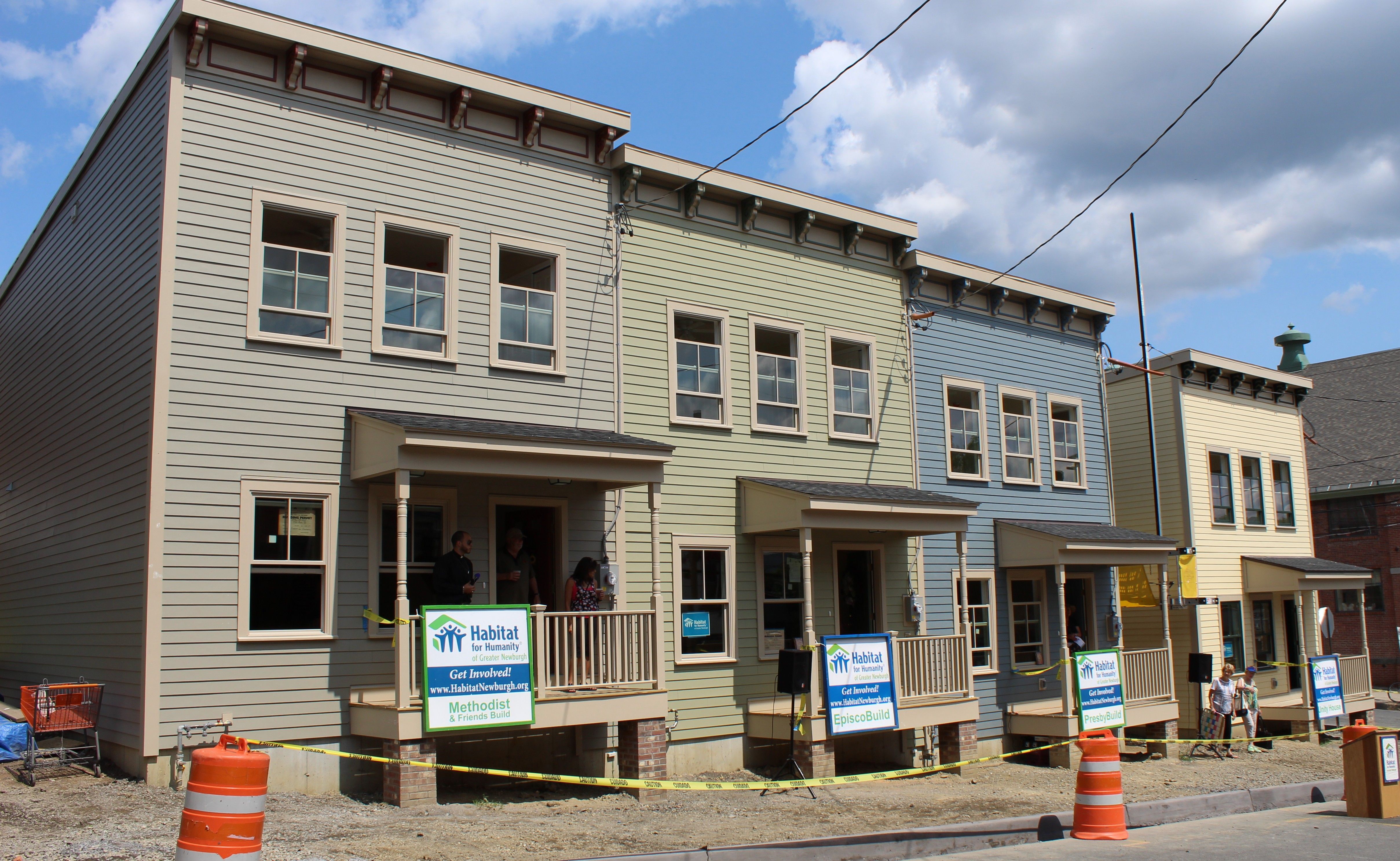 Welcome to 150 - 156 Ann Street.

These four new homes, known as Faith Build II, were built in Partnership with our faith groups: EpiscoBuild, PresbyBuild, Methodist & Friends, and Unity House. Congregations and faith communities throughout our service area come together to combine their volunteer, fundraising, and prayer efforts to help realize our shared vision of a world where everyone has a decent place to live.

Communities of faith are an important part of the success of Habitat Newburgh. Our very first house was a Unity House sponsored by the collective efforts of local faith communities. To date, Faith Build groups have sponsored 37 of the 100 homes that we have completed and 10 of the 40 A Brush with Kindness repair projects.

House Sponsorship is one of the key ways that funds are raised to support our home-building efforts. This approach provides the donor(s) with a tangible representation of their gift and is a great way to excite and engage a group while raising significant funds for our organization.

Individuals, corporations, foundations, the faith community, and education and service/professional associations may sponsor a house. Often groups or individuals work together to raise funds to meet the sponsorship level goal they have set for themselves. They get creative in the way they raise their funds (food sales at the company, talent show, dress down days at the office, art auctions, wine tasting, etc.) participate in our Walk for Housing, seek special or grant offerings from their respective governing bodies, and secure individual donations. In-kind donations of needed materials and services can also be applied to the overall fundraising goal. 

This Walk stop is sponsored by Moulton Memorial Baptist Church which was a contributing member of the Unity House at 150 Ann Street.