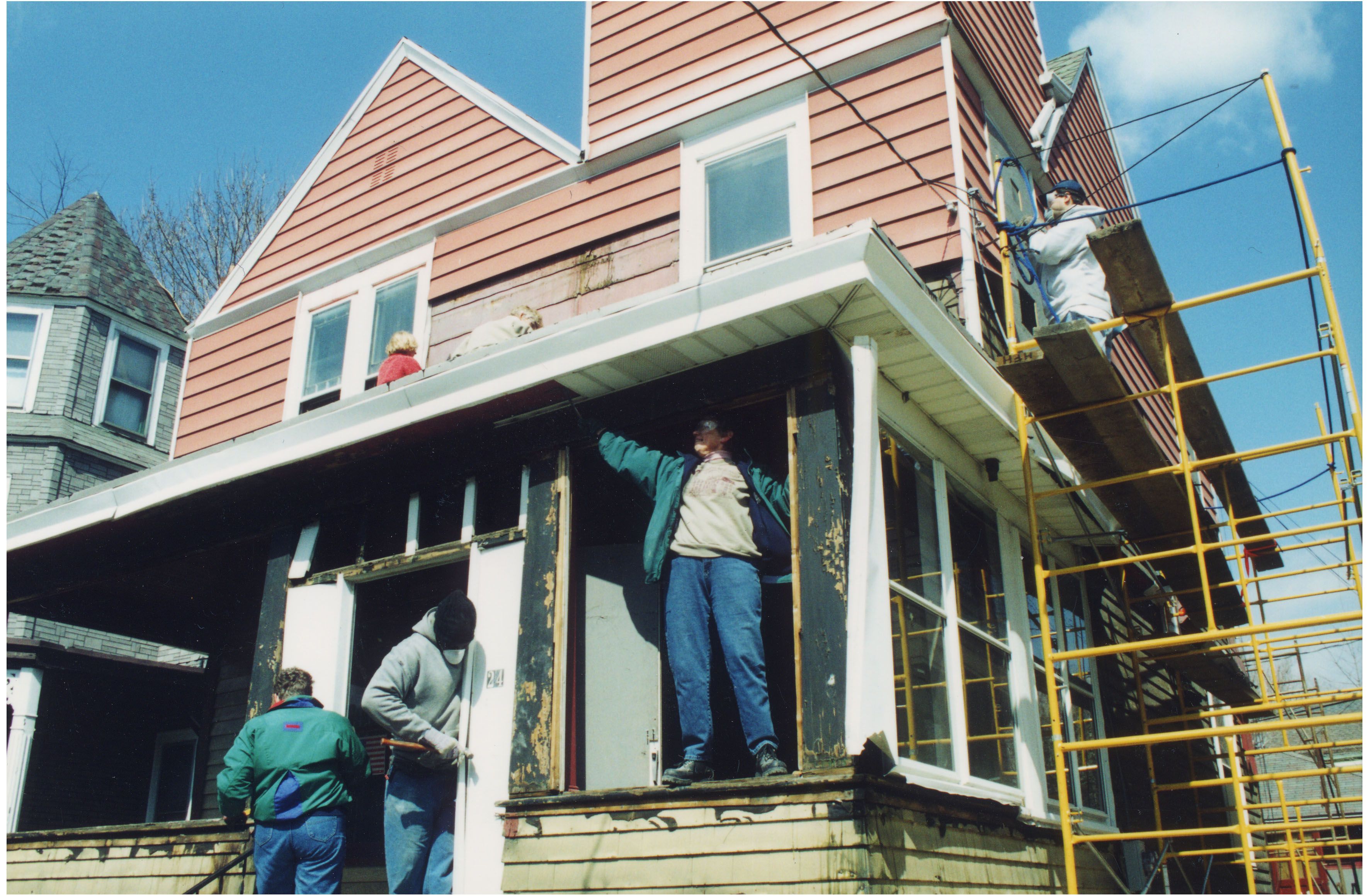 Virtual Walk for Housing stop #6
17 Courtney Ave
sponsored by Moulton Memorial Baptist Church and Selux Corp
17 Courtney Ave is one of our earliest Women build houses. Habitat Newburgh has been participating in this international program for nearly all of its 20 years.
Why Women Build?
Because women are stronger together. Our Women Build Program has encouraged hundreds of women to get involved with construction and has helped cultivate a wonderful community of women volunteers on all of our construction sites.
There are some unique aspects that apply to our affiliate when it comes to these builds. Less than 10% of construction industry employees are women, here at Habitat Newburgh female volunteers account for over 45% of our organization's volunteers!
At Habitat Newburgh there is almost always a Women Build project underway that is led and primarily built by our women volunteers. To date we have completed NINE Women build homes, the most recent was located on William Street.