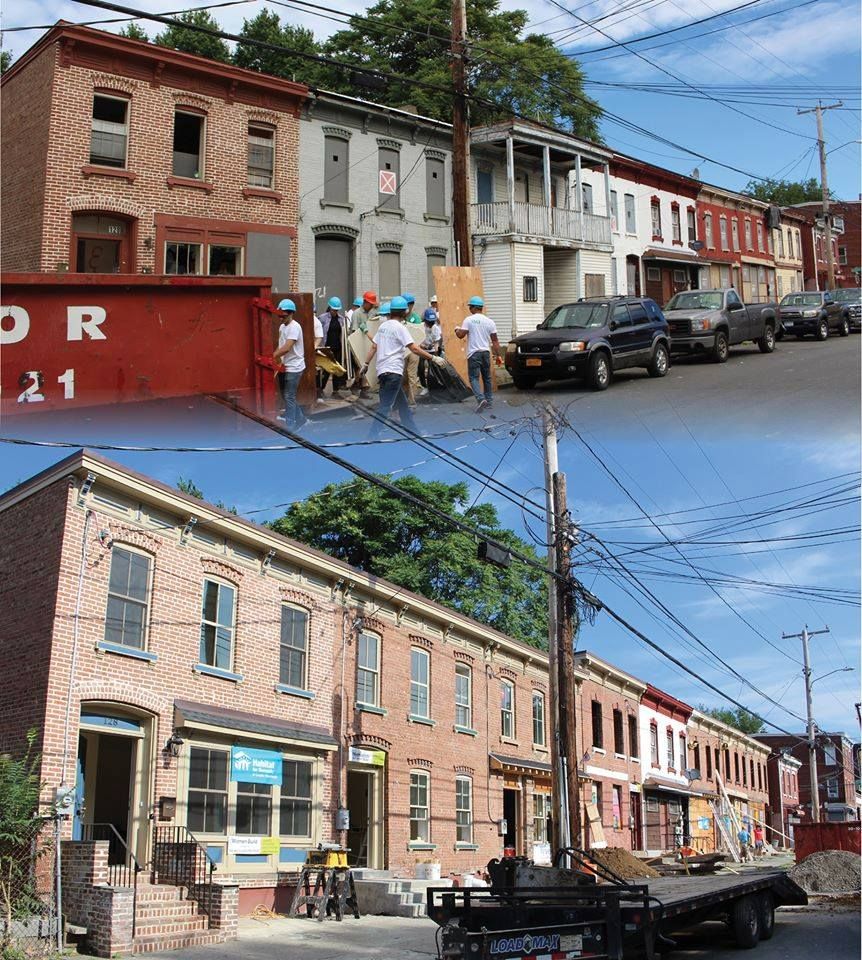 Virtual Walk for Housing Stop #4
William Street Corridor
Proudly sponsored by Moulton Memorial Baptist Church and Leprechaun Lines, Inc.
William St. is Habitat Newburgh's most recent block project that began in October of 2018. Since then, we have worked diligently to turn the 7 blighted houses we own on that street into houses that anyone would be happy to call "home". Block projects like these are important because they produce the largest impact upon completion. They provide a solid foundation and unify the community, encouraging revitalization. There is still plenty of work to be done on William St, but we have made tremendous progress over the last 2 years. Currently, there are 3 houses completed, 2 houses nearing completion and 2 houses that are substantially far along in the construction process. One of those completed houses is already inhabited by a wonderful Habitat family, and two more are waiting to be closed on.
Much like any series of rehabs that Habitat Newburgh takes on, William St. harbors its own unique catalog of features and challenges. 3 of the roofs on the buildings suffered extreme fire damage and needed to be replaced. Most of the houses had lead paint on the exterior that needed to be removed. After uncovering the beautiful natural brick underneath, we decided not to re-paint them. We had the chance to use a new, more sustainable, and effective form of insulation. The pantries on William St. also feature lumber from the Rockefeller Christmas tree, which Habitat Newburgh has received for the last 5 years.
What makes William St. Important to us? The variety of builds alone is pretty substantial. William St. has a house sponsored by each of the faith groups that partner with our organization. This block also contains our 9th Women build house. And last but certainly not least, William St. is the site of our 100th house that we have built and 100th home we have dedicated to a deserving family over the last 20 years!